Treat yourself to authentic Belgian Fries !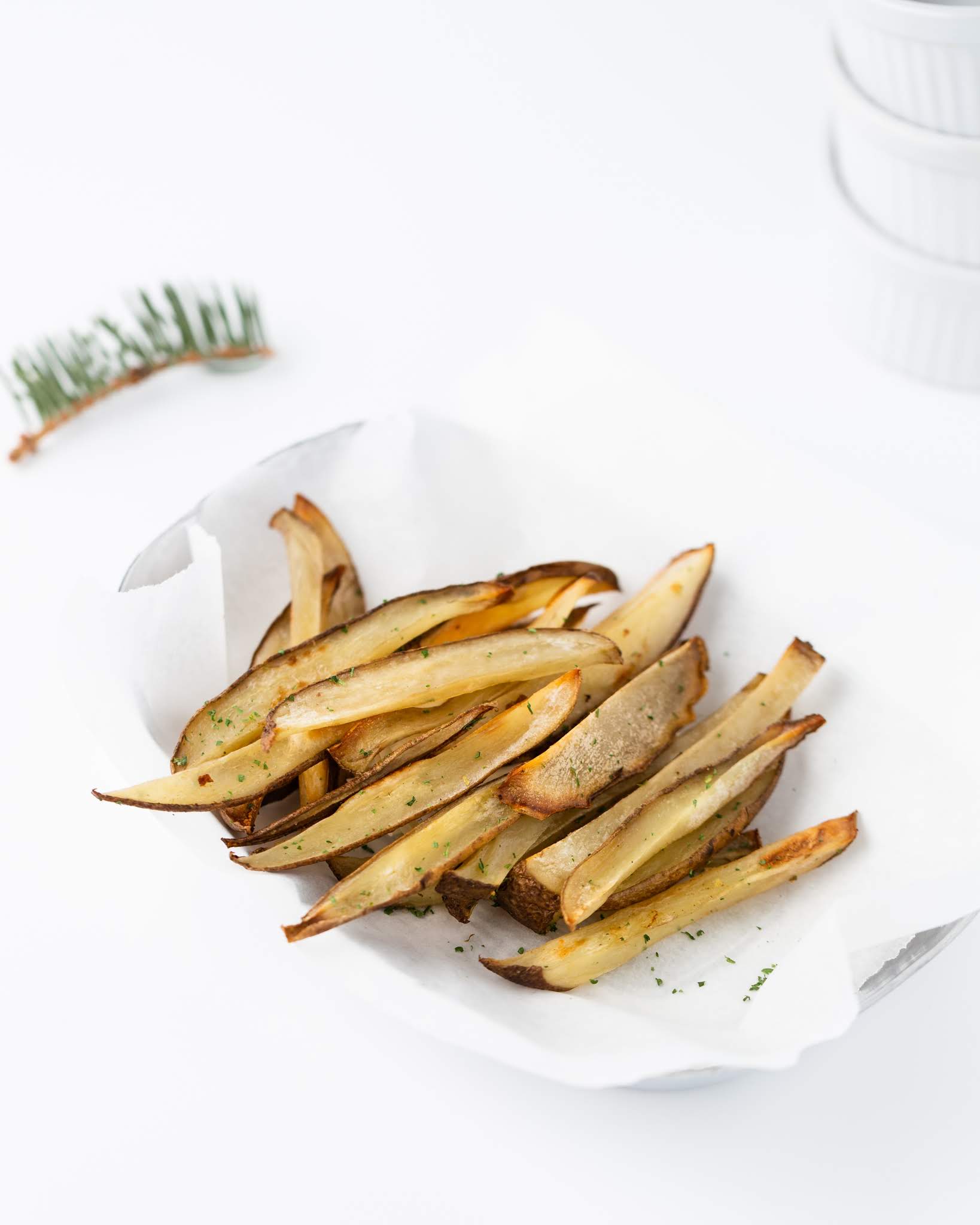 Choose a potato specie appropriate for frying, such as Agrias or Victorias.
Peel your potatoes and cut them in 1cm sticks.
Spread a paper towel on your kitchen counter and dry your fries.
Start heating up your non-refined beef grease to 130°C.
Pre-cook your fries for 6 minutes in your DFX300. After cooking, drip-dry your fries and let them rest for 10 minutes.
Reheat your fryer to 180°C and pour your precooked fries in the oil for 2 minutes until they start to golden.
Once cooked, drain your fries again by shaking them above your fryer. Add them to a dish, shake, add salt and spices of your choice and enjoy your homemade authentic Belgian Fries !
Bon appétit !