Previous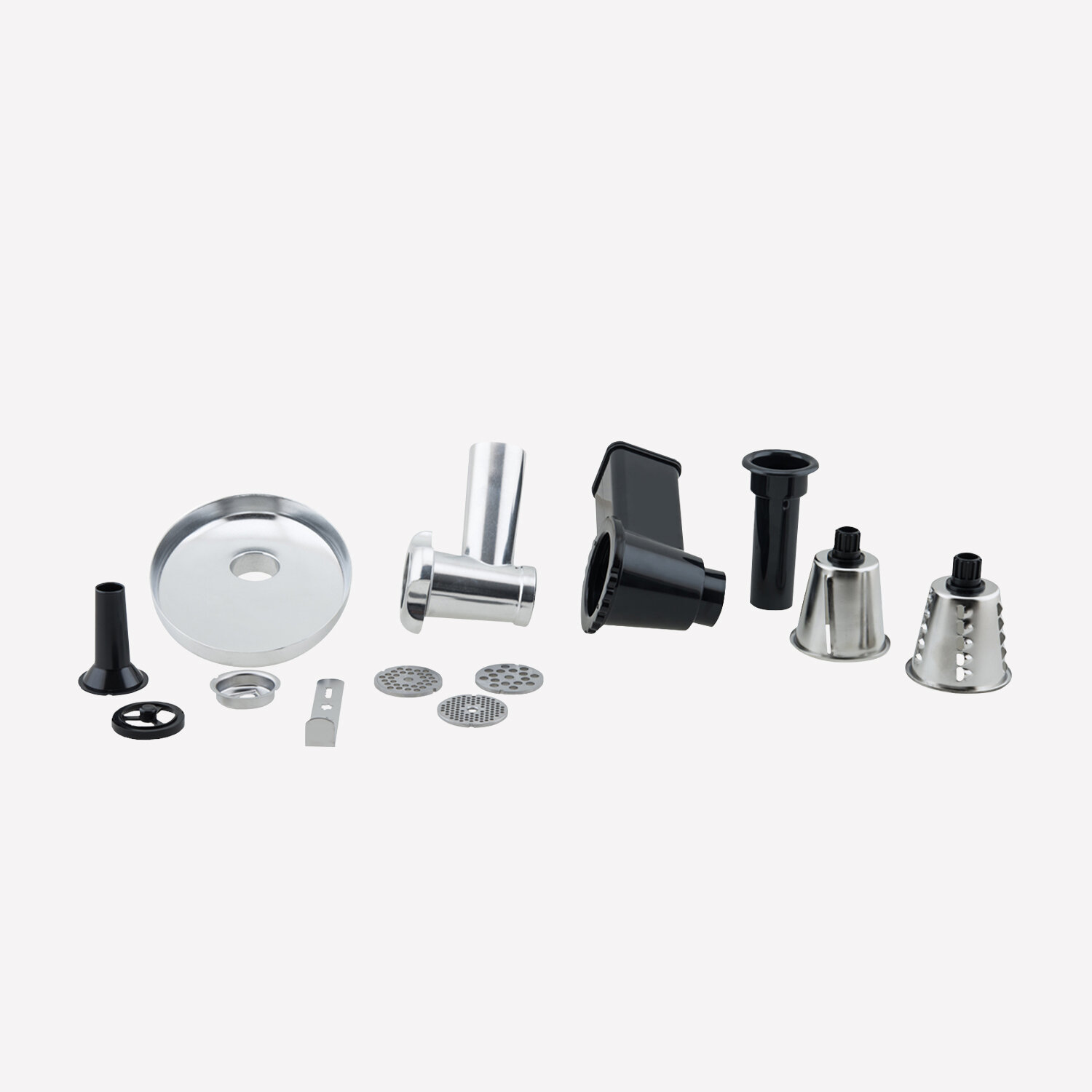 Product's advantages
accessories for KM80S & KMC90
Professional accessories for stand mixer KM80
79,00 €
Professional accessories for stand mixer KM80
Professional accessories to adapt to the KM80s arm and increase its functionalities.
With the AC8 accessories you'll be able to mince all types of meat (cooked and raw) and chose the mince size thanks to its 2 different grills. You'll even be able to prepare your own sausages.
To grate and slice you'll have a choice of 3 cylinders.
caracteristics
The set contains :
A mince accessories with to 2 cut sizes.
An adaptor allowing you to feed in your own sausages.
A grating set with 3 sizes of grating and an extra slicing tool.
A cookie set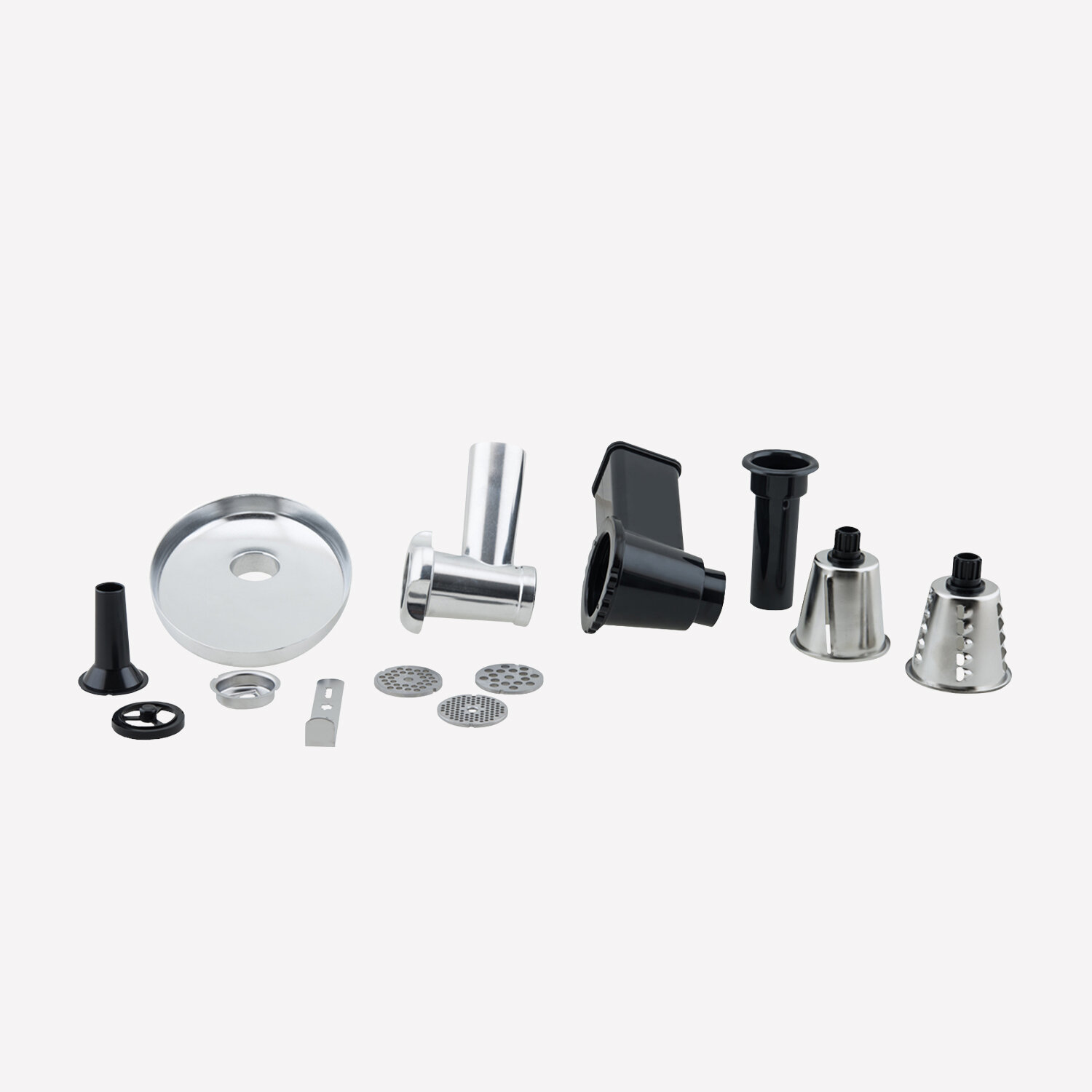 Product's advantages