Previous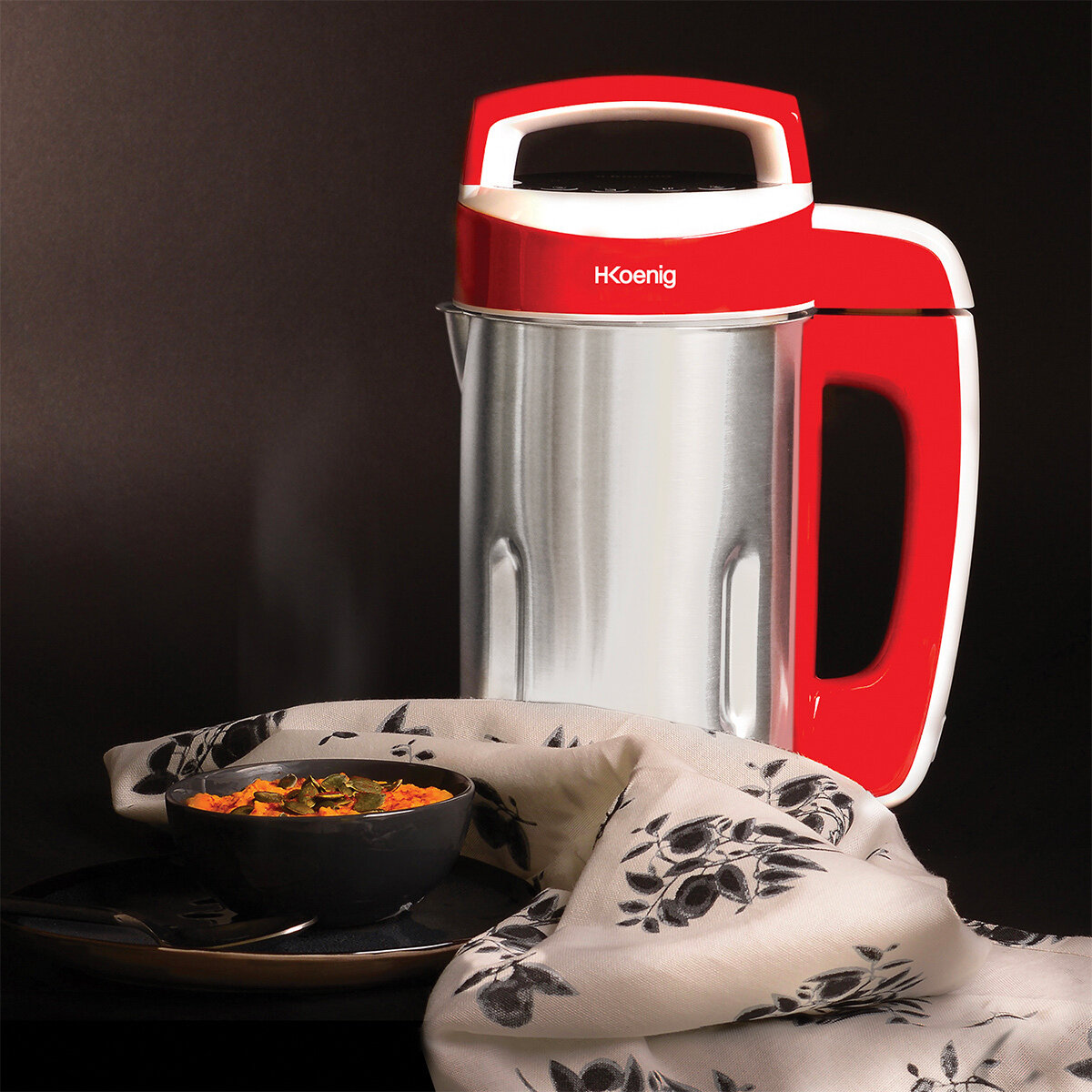 Product's advantages
soup maker
Your new daily ally !
89,00 €
Your new daily ally !
Looking to achieve excellent soups in a snap ? This is possible with the H.Koenig MXC18 heating blender.
With 4 cooking programs : pour the ingredients in the robot, press the button and it does the rest !
With its mix of hot and cold features, go ahead and prepare delicious homemade soups to warm up your winter days, as well as compotes, unctuous sauces, smoothies or even gazpachos to cool off during the
summer !
Handy : you can do all your recipes from A to Z with a single robot.
Easy to clean.
Preparing home-cooked soups using fresh products : Take care of yourself in a pleasant way !
caracteristics
Capacity : 1.1L
2 cooking programs :
- Smooth soup or compote
- Boiled vegetable
Mixing function for Smoothies and Milkshakes
Maximum cooking Temperature : 100 °C
Cooking time up to 30 min
Stainless steel body and blades
Protection against overheating
Power : 850W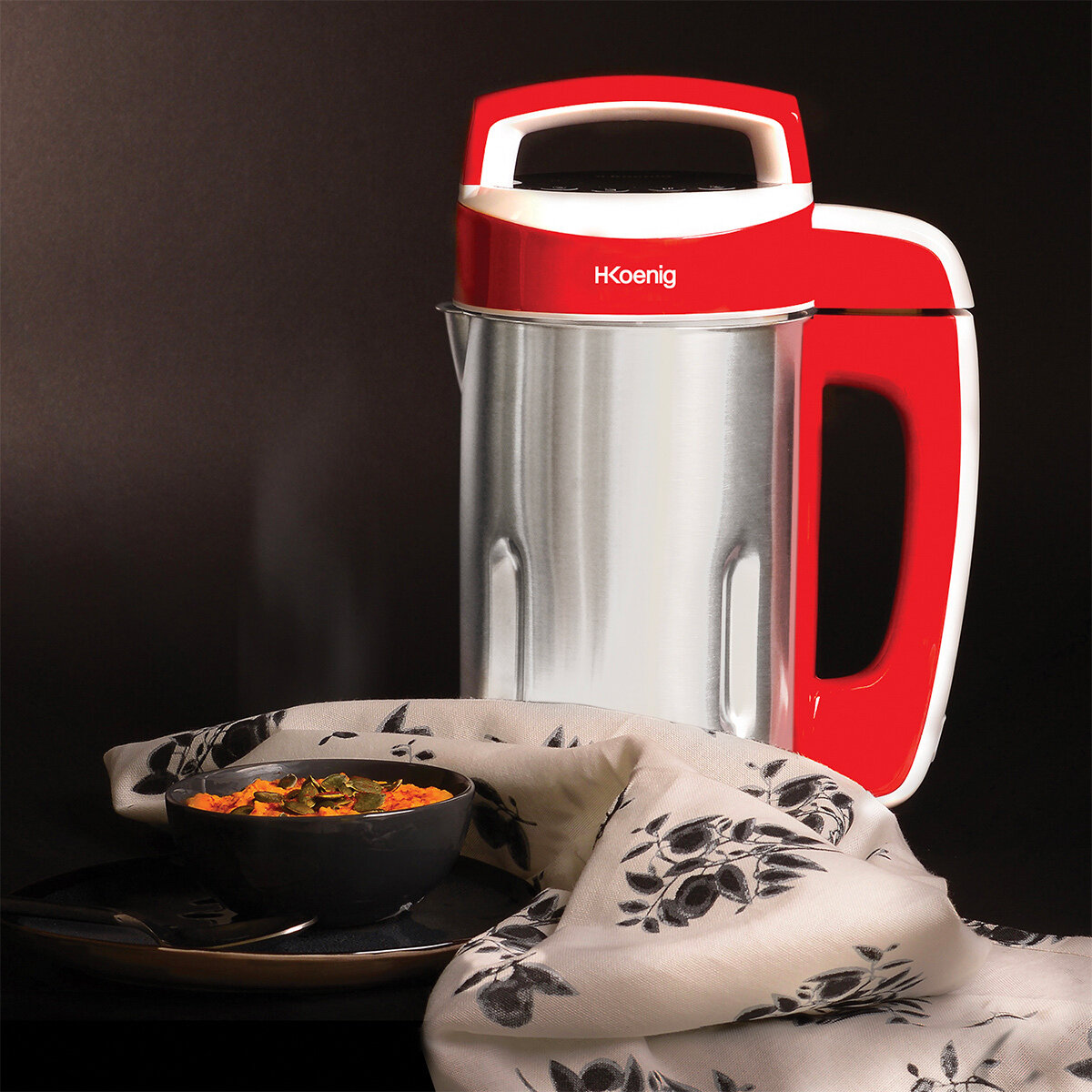 Product's advantages