Previous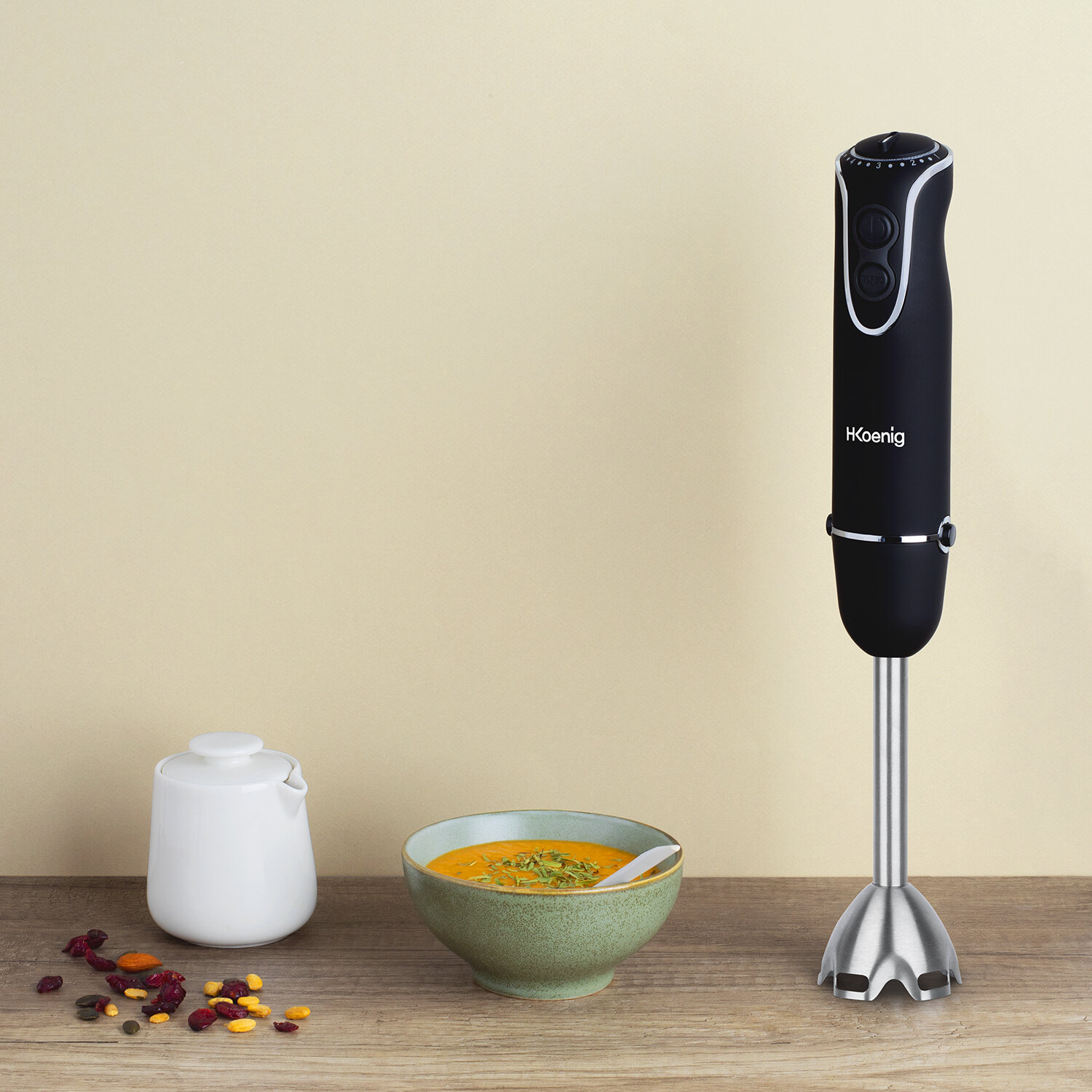 Product's advantages
4 in 1 hand blender
Your new daily ally !
99,00 €
Your new daily ally !
A blender that helps you with all your cooking ?
This is possible with the H.Koenig MIX75 4 in 1 hand blender.
With its puree accessory you can easily create perfect homemade mash without breaking the potato fibres.
You can finely chop all your herbs with its chopper, harden your egg whites with the whisk, achieve creamy soups or prepare baby meals with its plunging mixer!
Its ergonomic «anti-slide» handle allows a quick and comfortable usage.
caracteristics
Power : 850 W
Graduated bowl 500 ml
Graduated jar 600 ml
5 speeds + turbo function
Stainless steel blades
Hand blender Stainless Steel
Removable stainless steel whisk
Puree accessory
Chopper
«Anti-slide» ergonomic handle
Wall mount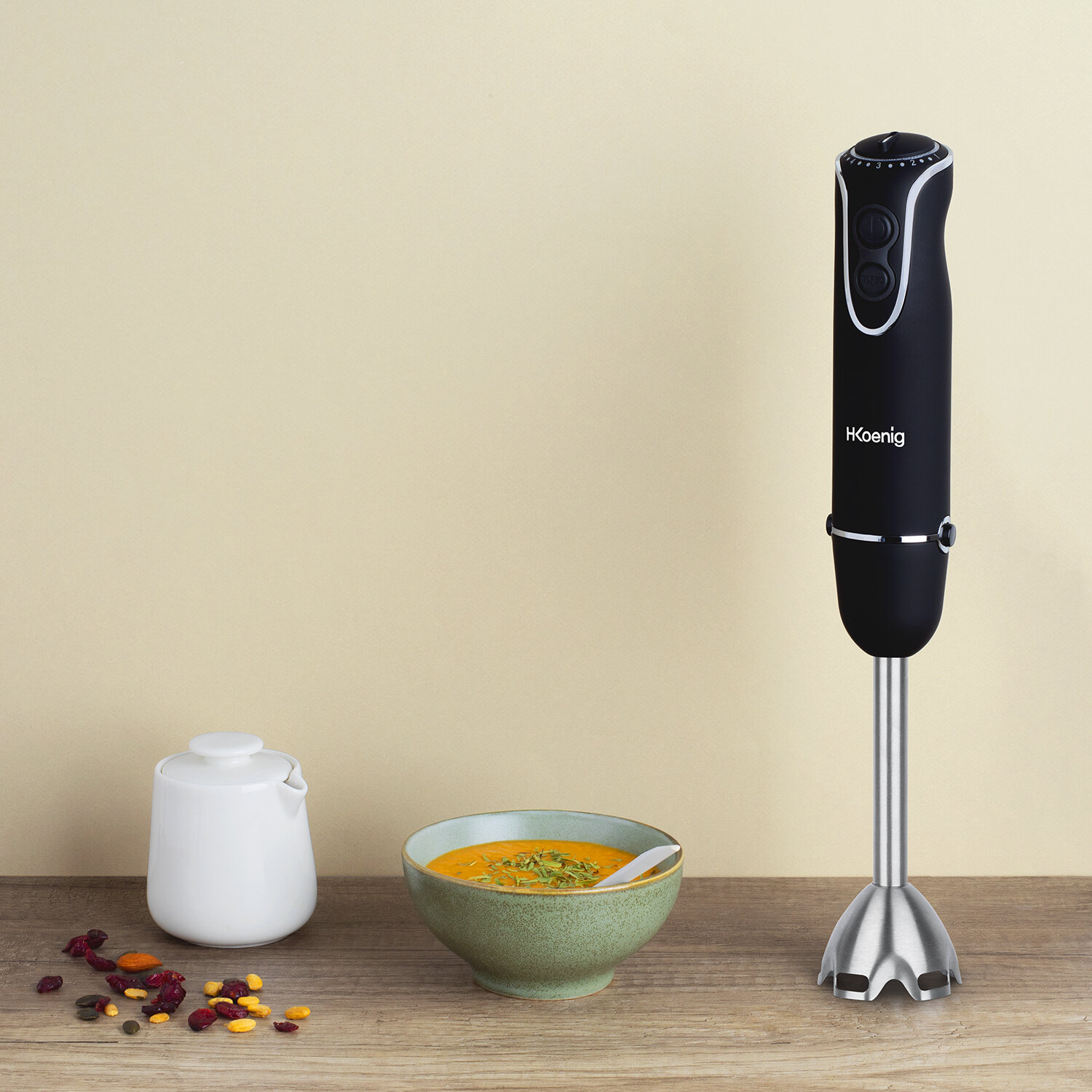 Product's advantages