Previous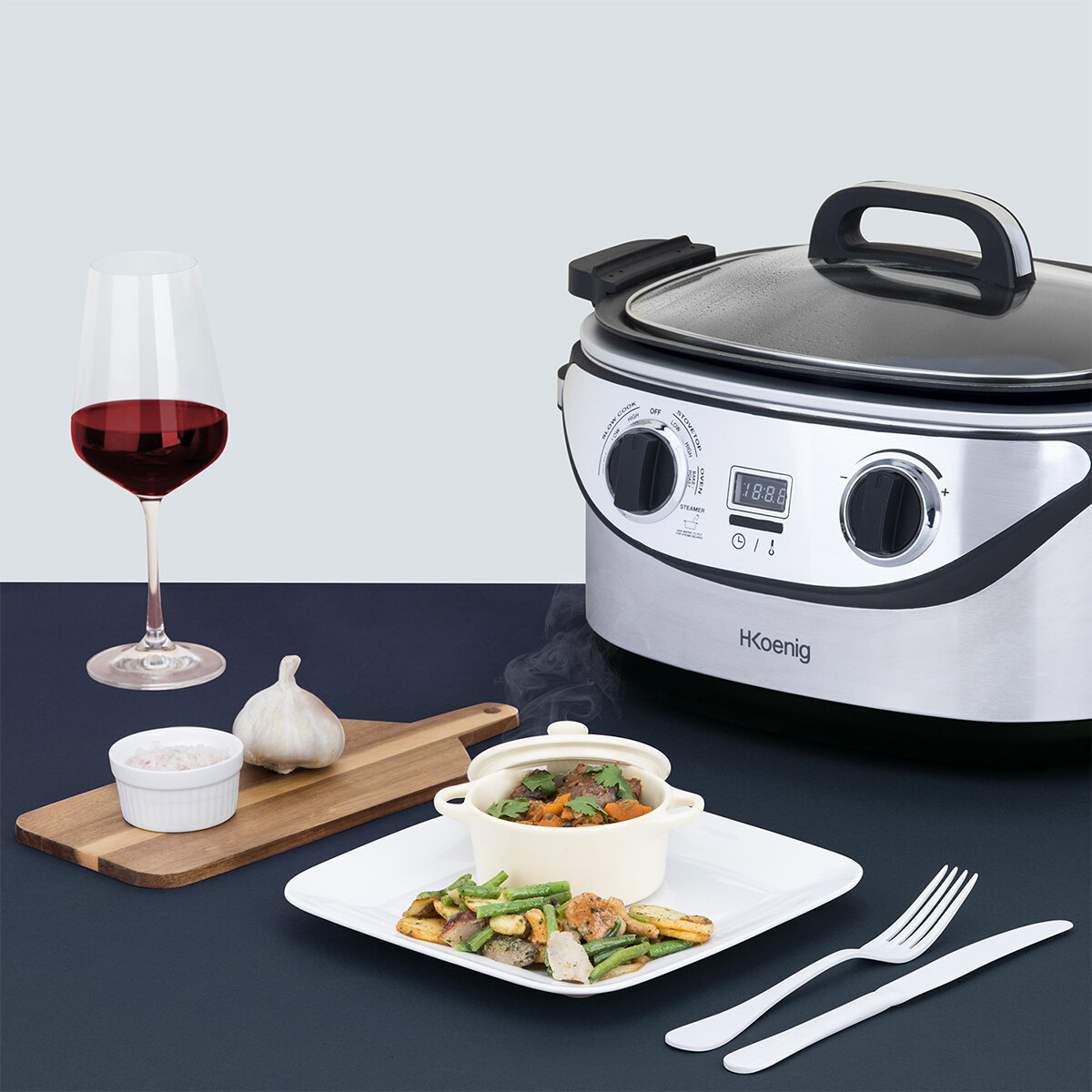 Product's advantages
multifunction electric slow cooker
Effortless cooking
179,00 €
Effortless cooking
The multifunction electric slow cooker SLCOOK30 will ensure healthy, simple and tasty meals with its slow cooking function and its numerical timer.
Versatile, you can use its 7 preprogramed functions: Cooking program to sear and grill, slow cooking, steam cooking, stew, oven and choose your temperature from 60°C to 220°C. Practical, you can prepare all your meals in advance with its heat retaining function for up to 12 hours.
Useful, thanks to its Removable aluminium 5,6 litres bowl and non-stick coating your food doesn't stick to the sides, the cooking process is homogenous and you can easily decant and drain your preparations. In addition to in versatility, the SLCOOK30 has an elegant design
with its digital screen and backlit control buttons.
caracteristics
Capacity: 5.6 L
7 preprogramed functions:
Cooking program to sear and grill, stew slow cooking,
steam cooking, oven functions
Temperature: 60°C to 220°C
Keep warm function up to 12 hours
Removable aluminium bowl and non-stick coating
Digital display and backlit control buttons
Heat resistant handles
Non-slip feet
Accessory: steam grill
Power: 1350W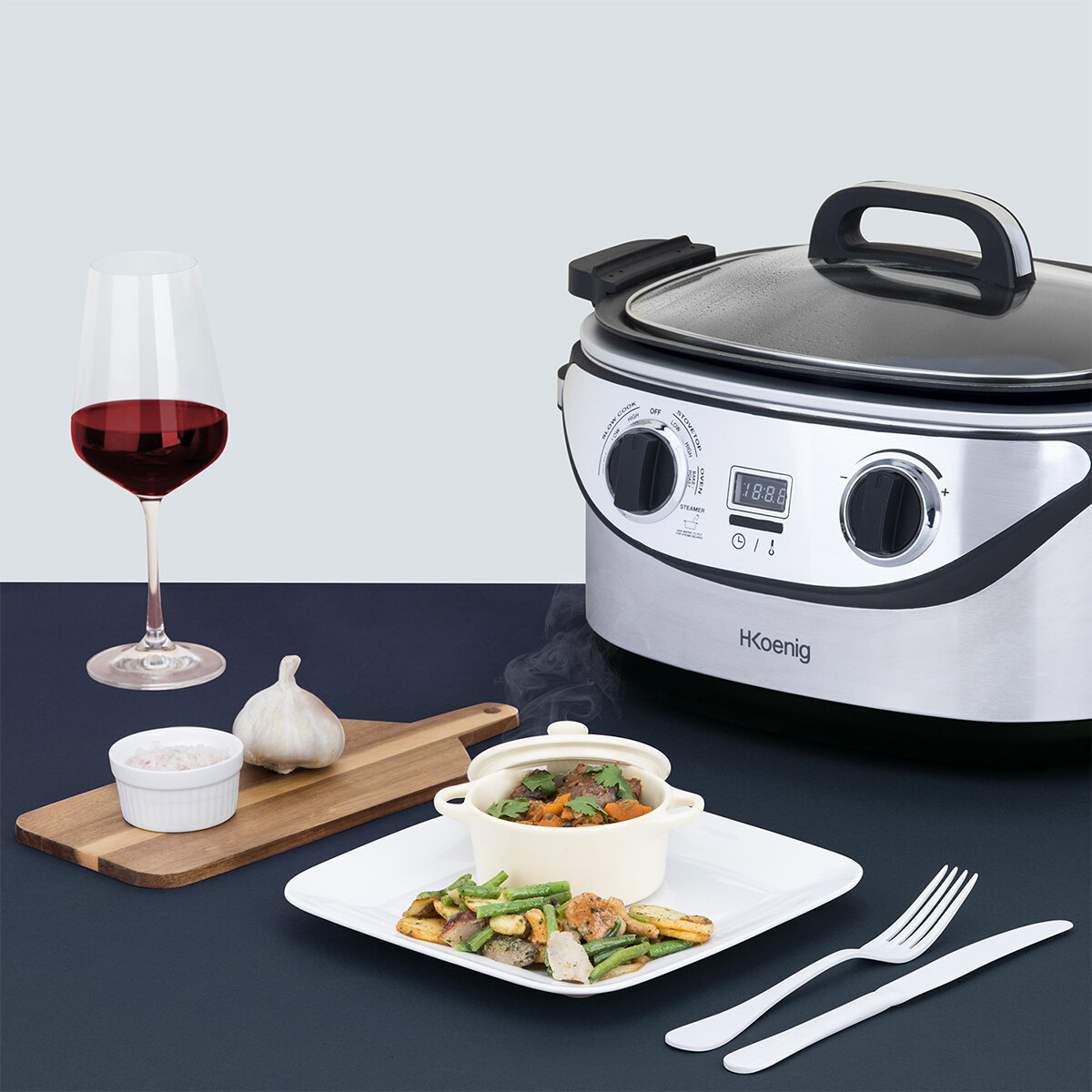 Product's advantages