Previous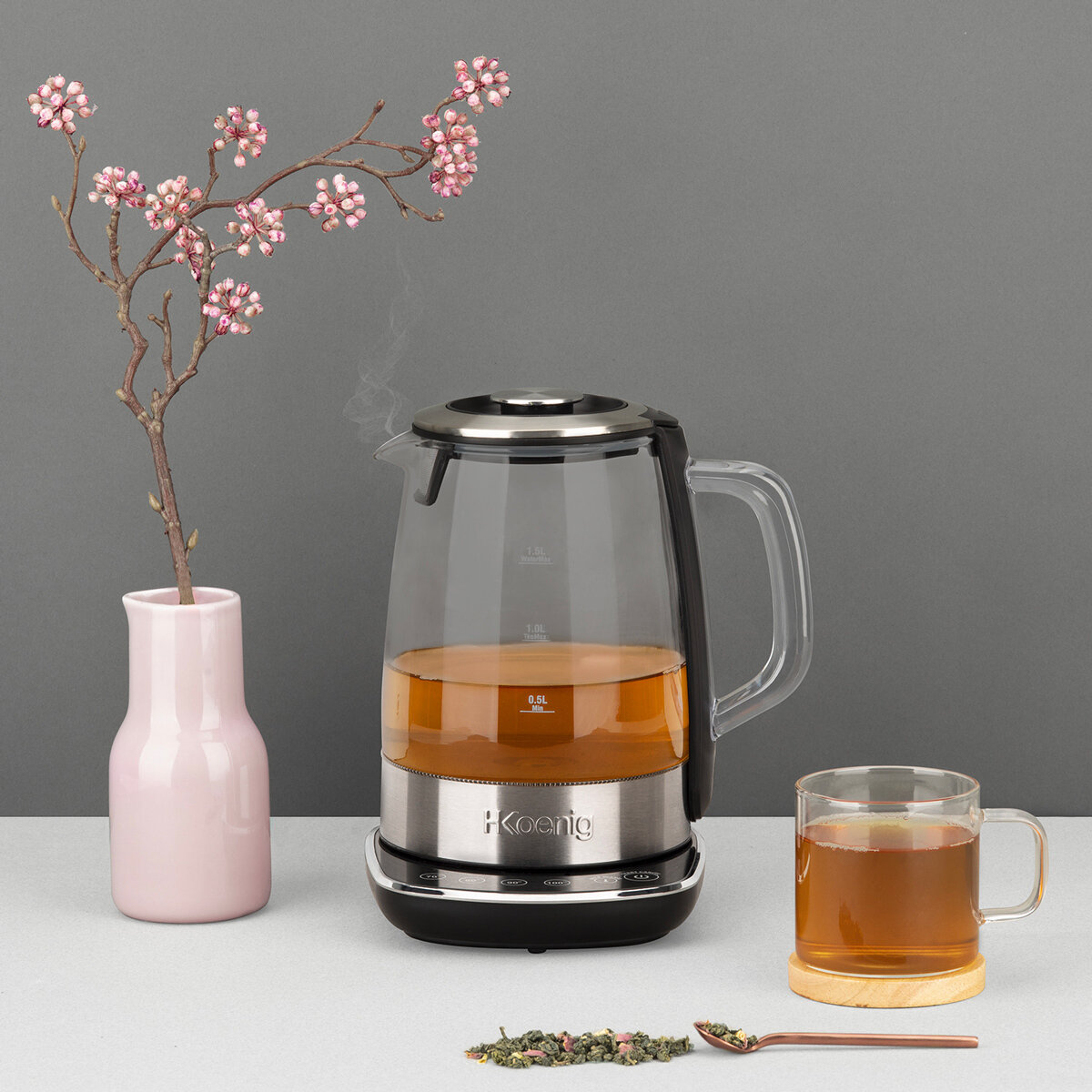 Product's advantages
tea maker - instant T TI600
Travel through extraordinary tea flavours
99,00 €
Travel through extraordinary tea flavours
The H.Koenig TI600 tea machine, offers a temperature variation from 70°C up to 100°C, to prepare your tea like a true expert!
Rediscover the flavours of your tea (green, white, black, scented, ...), infusions or rooibos by adjusting water temperature to release all the aromas.
The TI600 keeps your tea hot for 30 minutes, ideal for prolonging your tea tasting!
Equipped with two lids, you can use it as a kettle or as an infuser.
The temperatures rises really rapidly thanks to its 2200W.
Awaken your senses and discover flavours, thanks to H.Koenig's tea machine!
caracteristics
Electric teapot, kettle and infuser
Capacity: 1.5 L
Temperature selection from 70°C to 100°C
Keep warm function for 30 minutes
Stainless steel tea filter
Glass and stainless steel body
Base with touch pad
Two lids included for kettle and teapot functions
Swivel base 360 ​​° C
Power: 2200W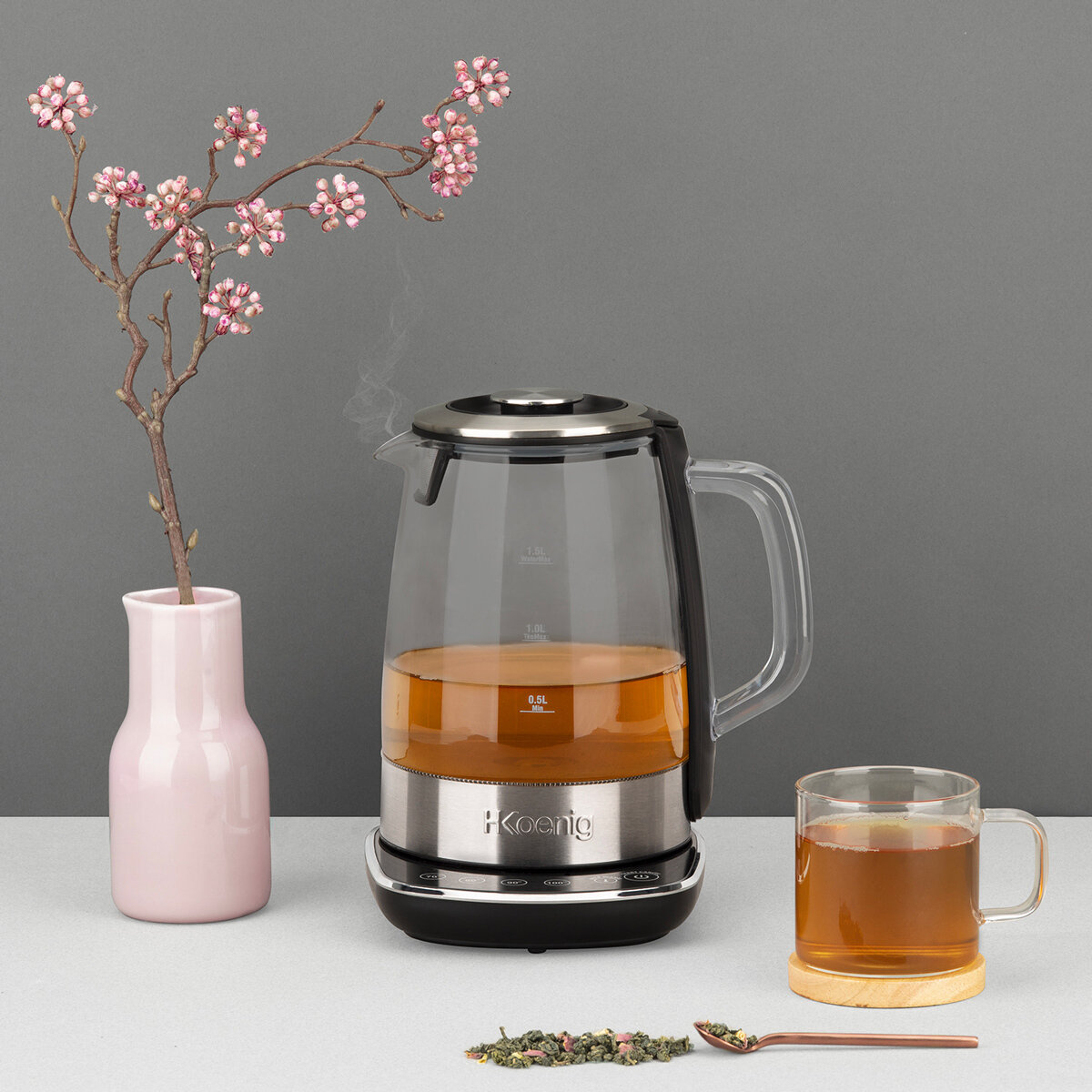 Product's advantages