Previous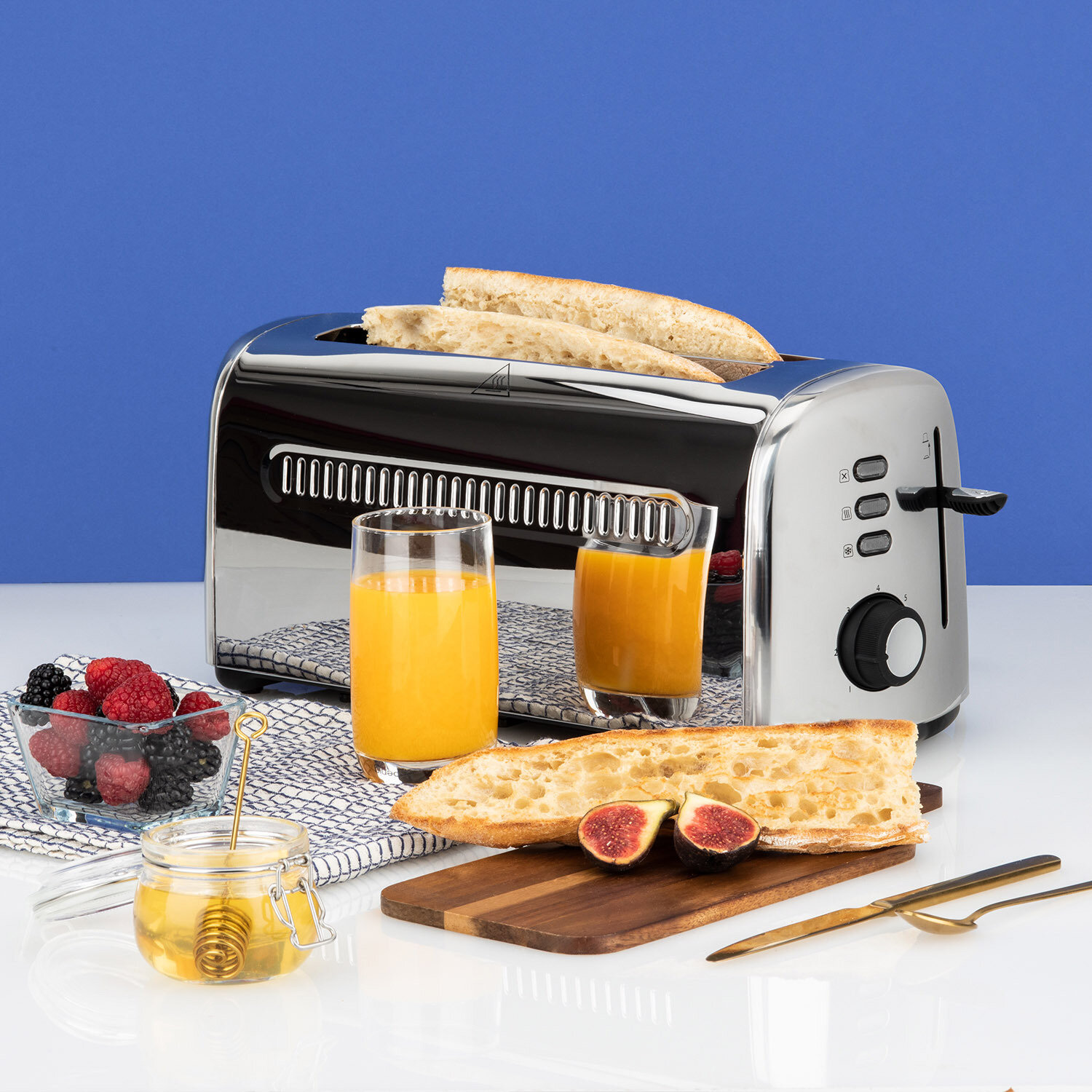 Product's advantages
toaster crust & crunch
To toast every kind of bread
89,00 €
Out of order
To toast every kind of bread
Thanks to its special baguette length, the TOS32 toaster allows you to toast 2 slices of baguette, 2 slices of country bread, 4 slices of soft bread, muffins and bagels. Its large capacity allows to treat the whole family without waiting.
Efficient, with its 7 heating levels and its 1500W power you can adjust the browning level of your bread according to your tastes. The TOS32 toaster also allows you to defrost or heat your bread.

With its elegant design, the TOS32 will easily find its place in your kitchen.
Useful and functional, its "immediate stop" system and its extra high toast withdraw system, allows you to stop the TOS32 without getting burned.

The TOS32 H.Koenig: the perfect toaster for all your breakfasts and snacks!
caracteristics
2 extra-large slices of 40mm
Preparation of breads, muffins, bagels and baguettes
Defrost, reheat and cancel functions
Adjustable thermostat - 7 browning levels
Extra high lift
Automatic shutdown
Stainless steel design
Removable crumb tray
Easy cord storage
Non-slip feet
Power: 1500W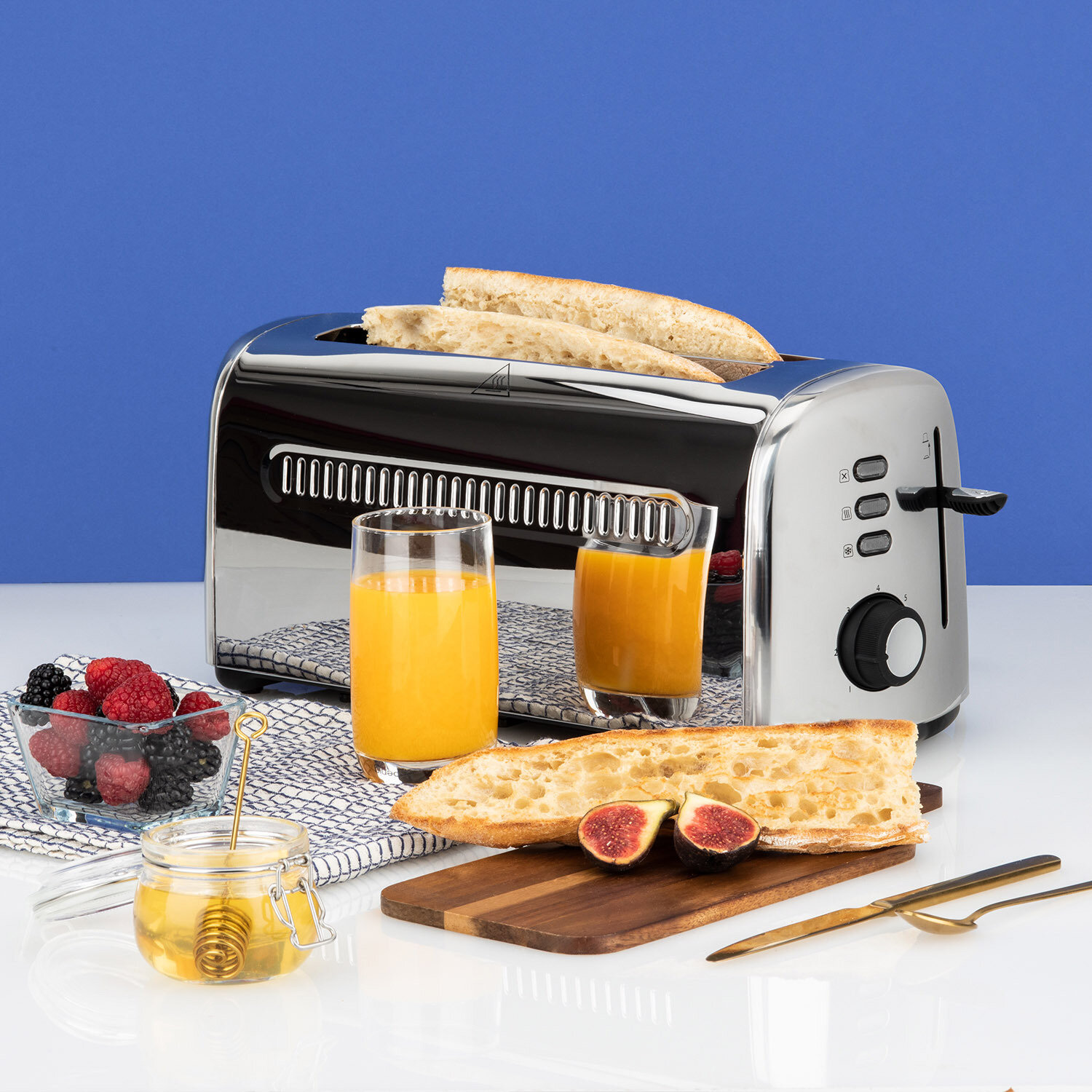 Product's advantages