Previous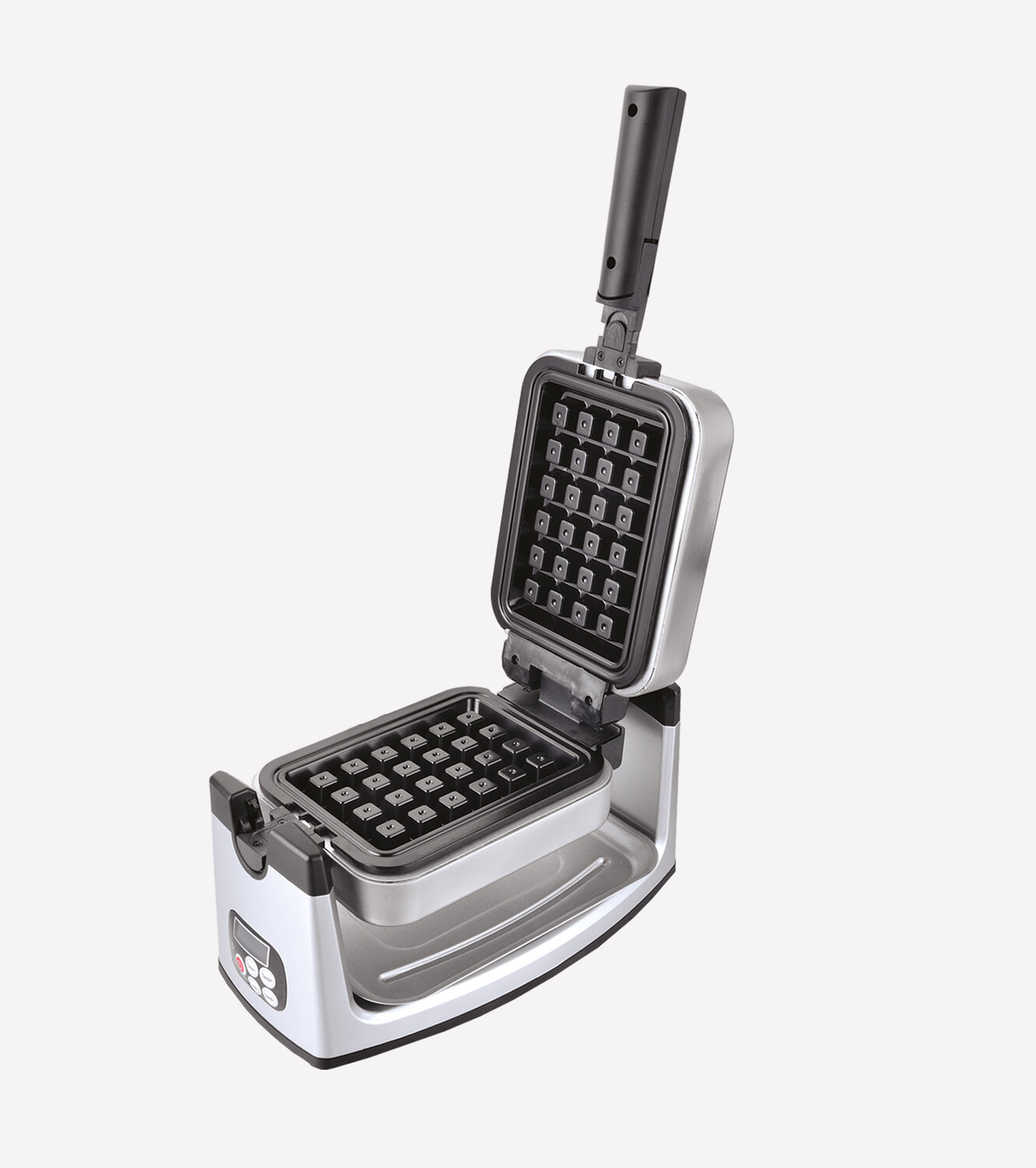 Product's advantages
semi-pro professional waffle maker
True moments of greediness in perspective
99,00 €
Out of order
True moments of greediness in perspective
Simple techniques often turn out to be the most efficient : to make a good waffle you need to make sure the dough is properly spread on both sides of the waffle maker and this is the reason why we made it possible to reverse our waffle maker.
Pour the dough into the waffle iron, wait for 1 minute, turn it around and that's it ! The dough will be properly spread to each corner and on both sides.

The homogenized temperature will do the rest for you and ensure you'll get light, golden and thick waffles.
The plates and metalic steel removable trays allow an easy cleaning of the machine. The vertical positioning and the retractable handles ensure an easy storage of the device.
caracteristics
Power: 1000W
180° reversible system guarantees a well spread dough and light waffles
Thermostat and monitoring light
Non-stick plates and a stainless steel removable tray for an easy cleaning
Stable vertical position and retractable handles for an easy storage
Digital panel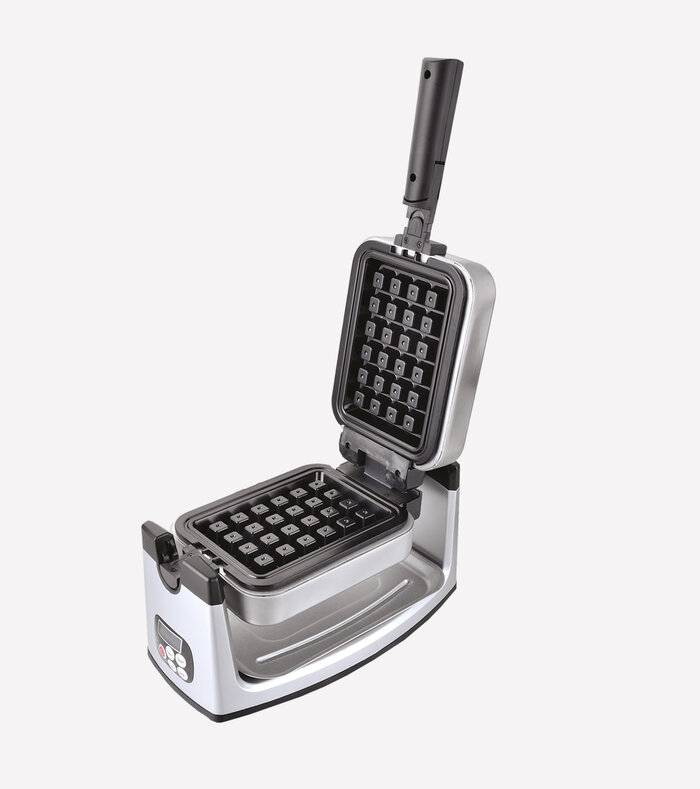 Product's advantages