Previous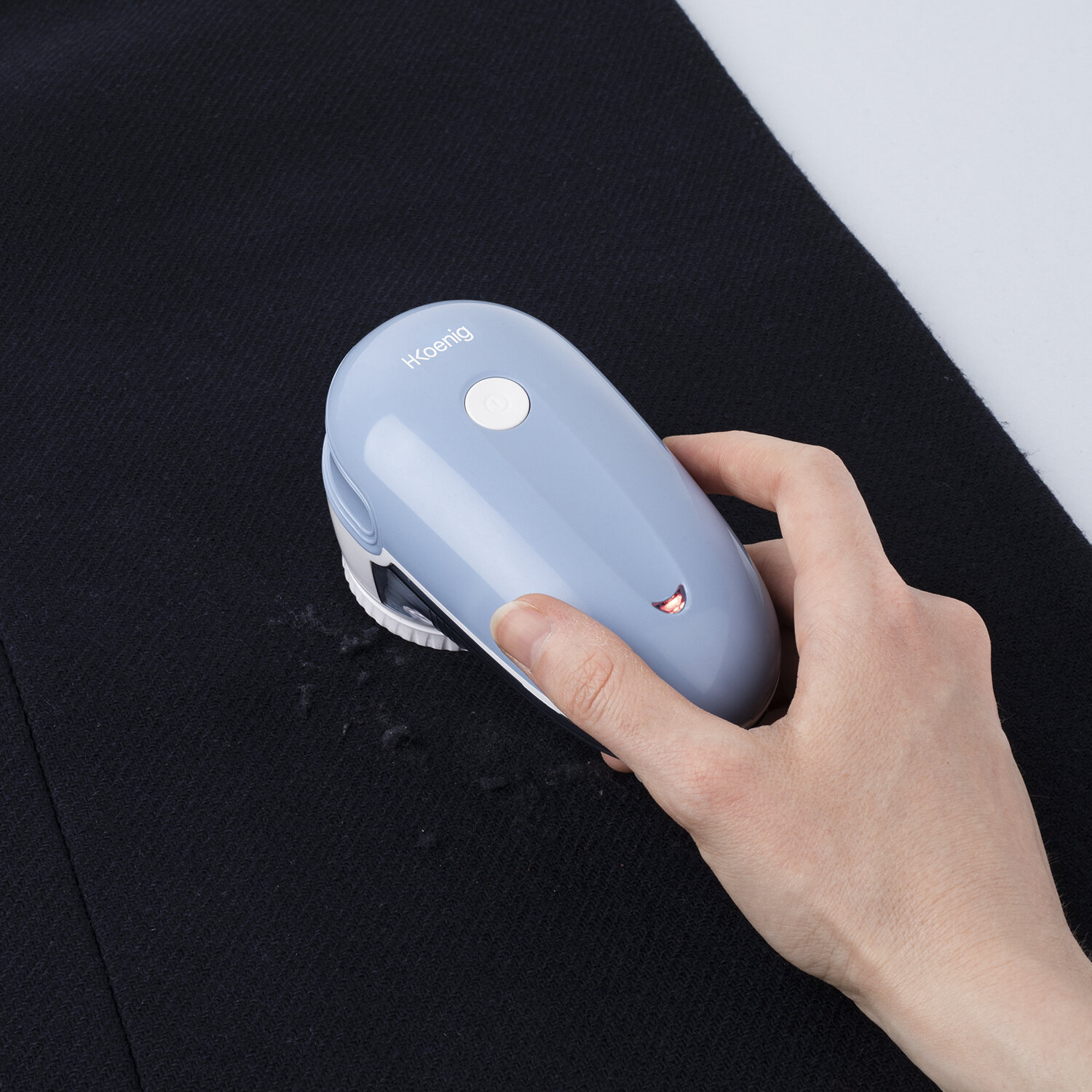 Lint shaver
Make your clothes good as new
29,00 €
Out of order
Make your clothes good as new
The H.Koenig LUCY60 lint razor makes your clothes appear good as new!

Its detachable stainless steel blade makes up to 8000 turns per minute to effectively and quickly remove lint from your clothes. Its protective grid covering the blades protects the fabric from cuts and snags on even the most fragile fabrics.

The lint is stored in a lint bin which is easy to remove and empty. After use, a small brush allows you to clean your machine.

This lint razor is transportable and can easily be recharged via USB cable. Take it everywhere, your outfit will stay perfect!

With the LUCY60 from H.Koenig, your clothes are good as new in no time!
caracteristics
Speed: 8000 rotations/min
Rechargeable USB
Autonomy: 40 min
Removable stainless steel blades
3 hole sizes
Large lint tank
Accessories: cleaning brush, USB cable
Power: 2 W