Previous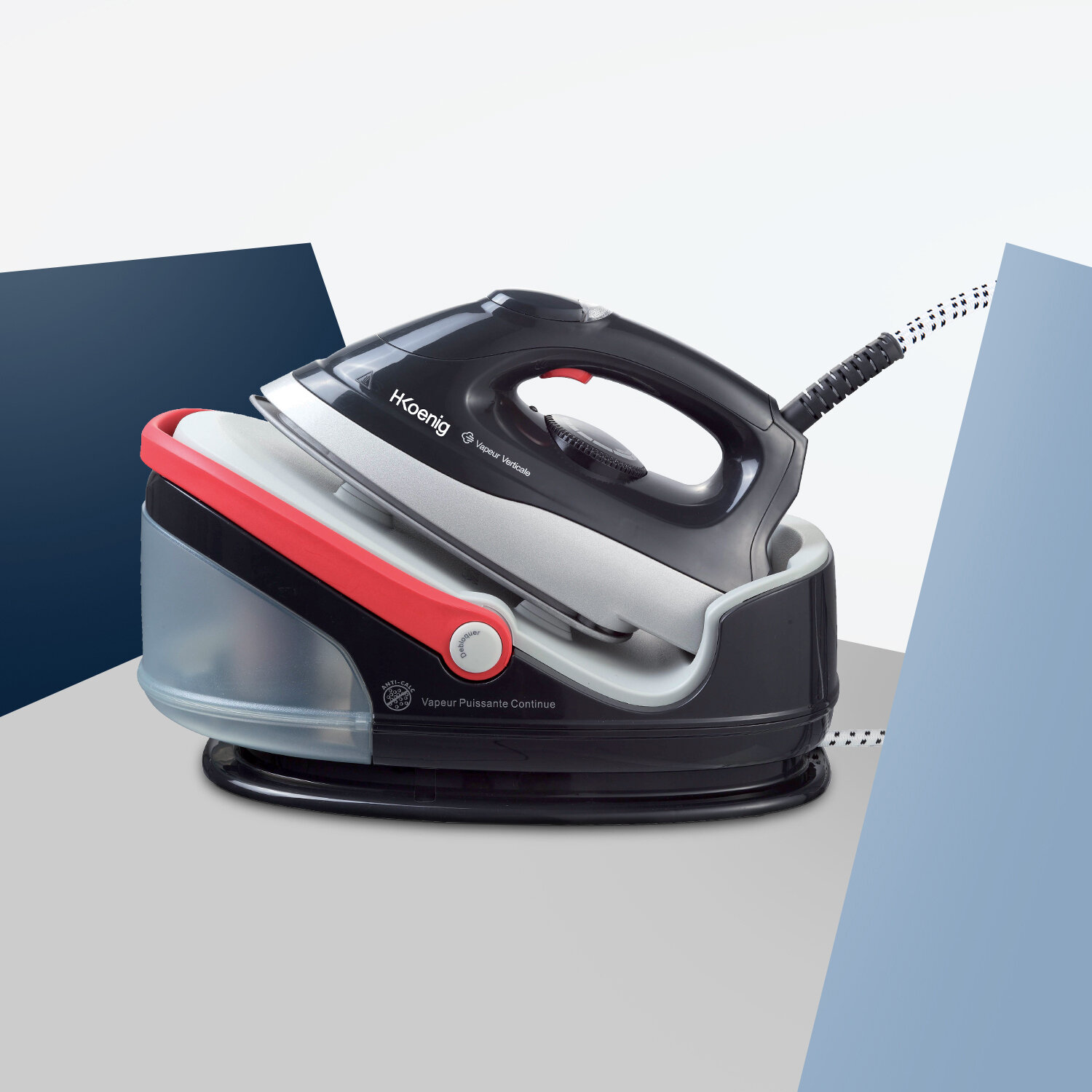 Product's advantages
steam generator Iron
Fast and easy ironing for impeccable results
139,00 €
Out of order
Fast and easy ironing for impeccable results
Looking for a quick and easy iron that gives you amazing results? Look no further! The H.Koenig V85 steam generator iron is made for you.
Ready in 3 minutes, the V85 is equipped with the new "unlimited autonomy" technology allowing for the tank to be refilled while in use.
Its continuous steam flow of 100 g/min, high power and its "Ultra Gliss" ceramic soleplate guarantee perfect ironing.
Thanks to its "vertical steam" system, the V85 even irons your clothes while on their hangers.
Don't worry anymore, with this steam iron, you can use tap water. Its anti-limescale system prevents its formation.
It is easy to store thanks to its carrying handle.
The H.Koenig V85 steam generator iron: your everyday ally!
caracteristics
Power: 2400W
Steam: 90g
Steam pressure: 3.5 bars
Removable tank capacity: 1.7L
Vertical steam
Ceramic soleplate
Electric cable storage
Carry handle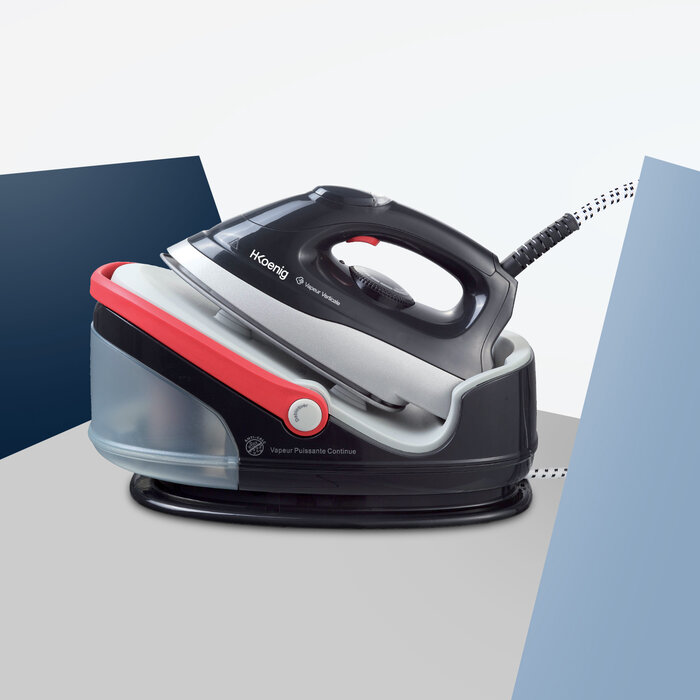 Product's advantages