Previous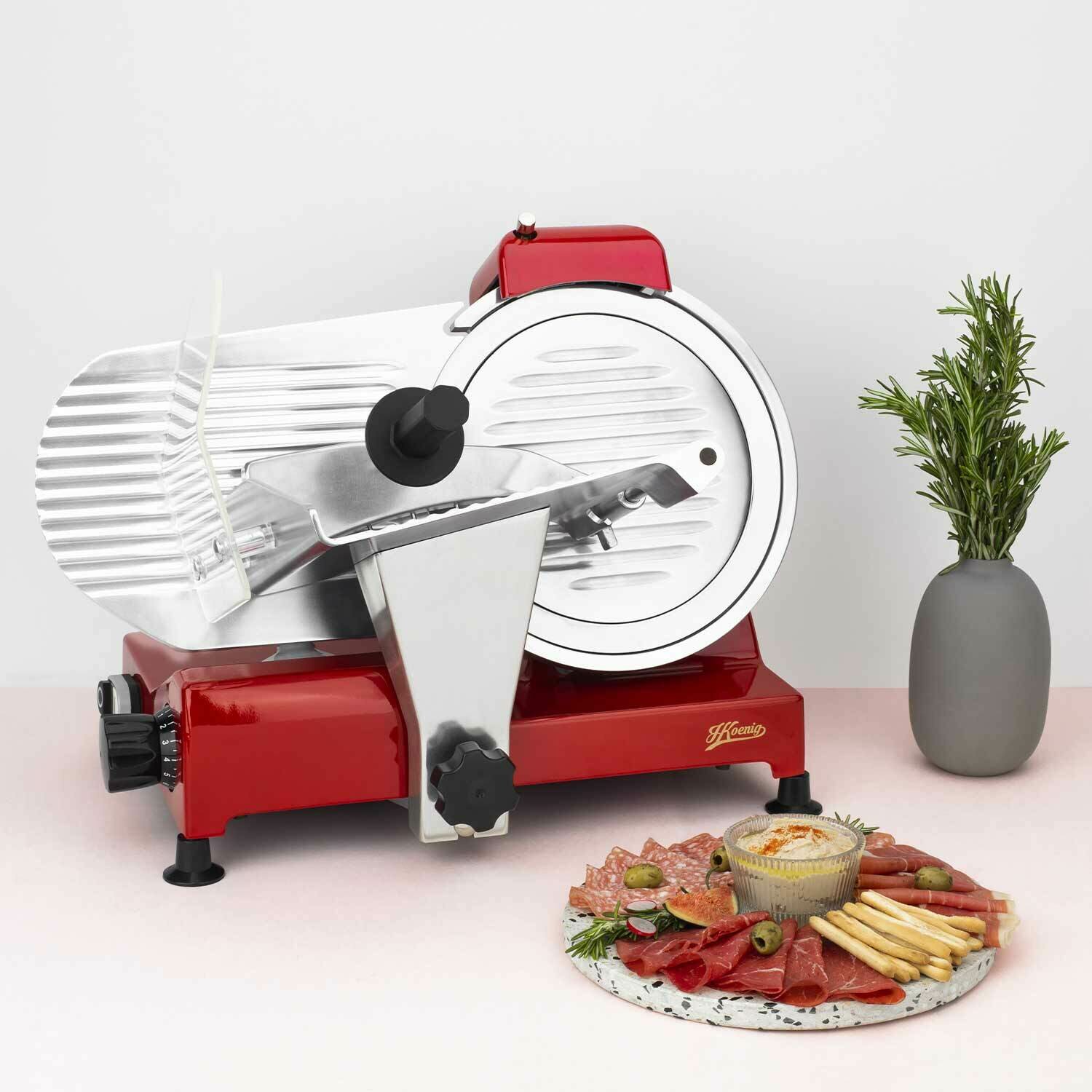 meat slicer
Slice like a pro with the meat slicer

719,00 €
Out of order
Slice like a pro with the meat slicer

Equipped with a high quality Italian blade, you can perfectly slice all your ingredients thanks to its 25cm diameter.
Adjust the slice thickness (0-12 mm) to adapt the meat slicer to your needs: cold cuts of ham and beef, bread, fruits, cheese...
Powerful, fast and silent thanks to its 240 Watts and 282 rpm asynchronous motor.
Practical with its integrated blade sharpener for an optimal result and its large tray to position easily an entire ham.
Non-slip base for maximum stability and no risk of falling while slicing.
Its red design will fit perfectly in your kitchen. The meat slicer MSX254: slice with precision!
caracteristics
Professional meat slicer
Italian blade diameter: 25 cm
Asynchronous motor: 282 rpm
Adjustable slice thickness: up to 12 mm
Integrated blade sharpener
Articulated aluminum arm
Large tray for big ingredients
Non-slip feet
Power: 240 W