Previous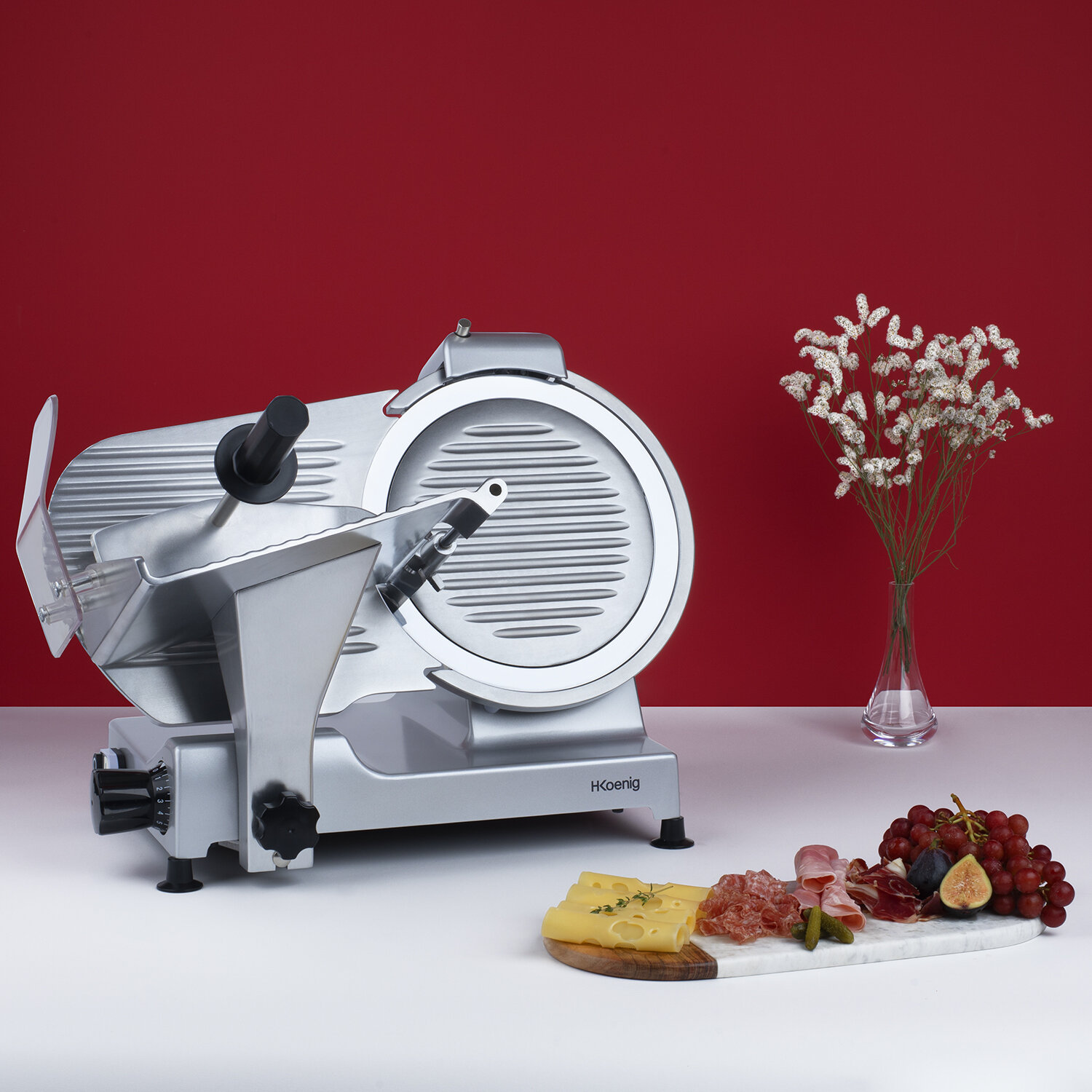 Meat slicer
Slice like a pro with the meat slicer
999,00 €
Out of order
Slice like a pro with the meat slicer
With a high-quality Italian blade, you can slice all your food to perfection owing to the 300 mm diameter.

Adjust the cut (from 0 to 15 mm) to adapt the slicer to your needs: ham rag, beef carpaccio, bread, fruit, cheese…

Powerful, fast and quiet with an asynchronous motor of 380 watts and 280 rpm.

It is practical with integrated blade sharpener for optimal cutting results and a large plate to facilitate the positioning of a large ham.

Its 4 non-slip feet eliminate the risk of falling or instability.

The MSX300 meat slicer: for precise cutting like a professional!
caracteristics
Professional meat slicer
Italian blade diameter: 300 mm
Asynchronous motor: 280 rpm
Adjustable slice thickness: up to 15 mm
Integrated blade sharpener
Articulated aluminium arm
Large tray for big ingredients
Non-slip feet
Power: 380 W