Previous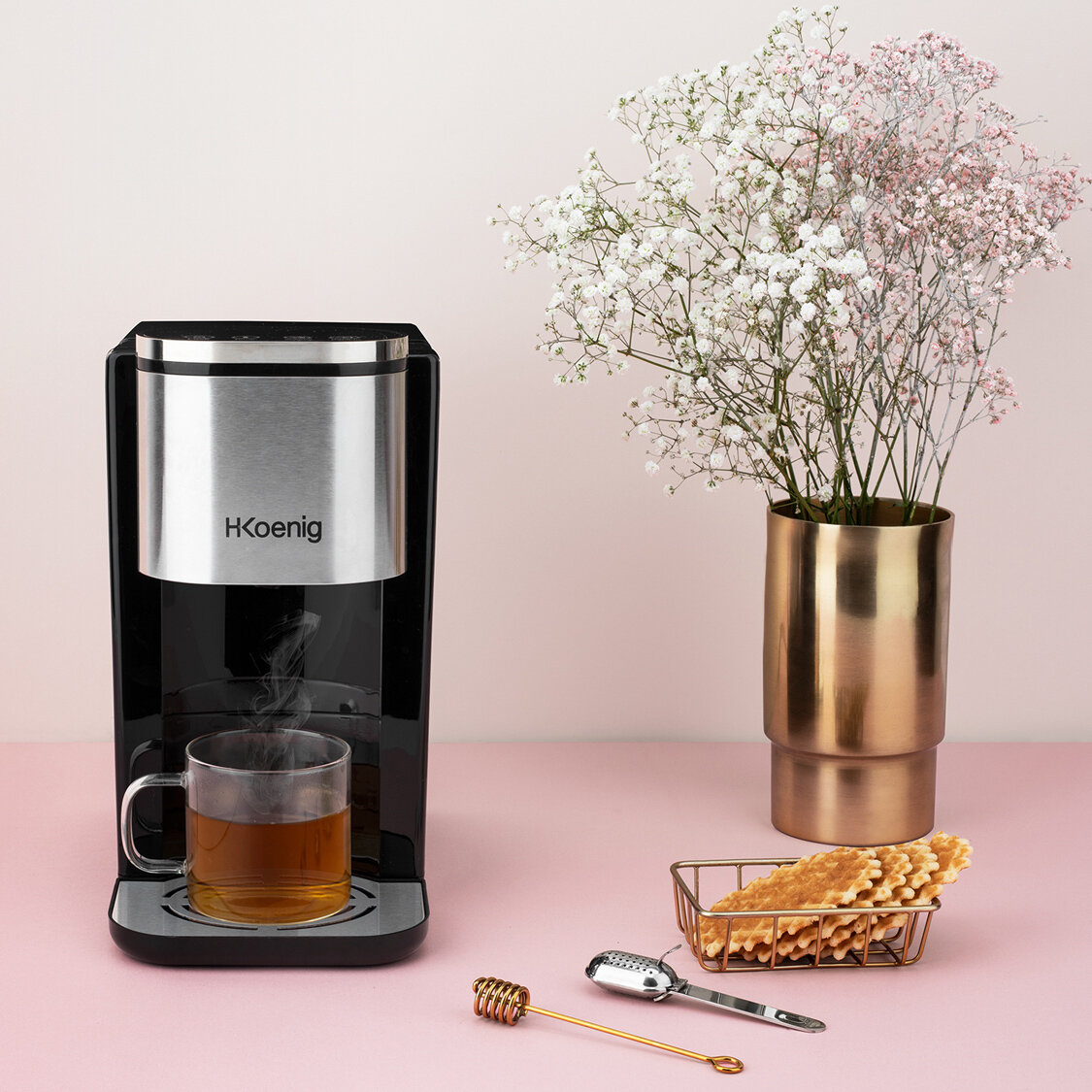 Product's advantages
hot water dispenser
Get hot and filtered water at will
159,00 €
Out of order
Get hot and filtered water at will
The H.Koenig hot water dispenser allows you to have hot water whenever you need it.
Use this dispenser for all occasions: to prepare soups, to brew tea, etc.
You no longer need to use a kettle.
You can choose the perfect temperature and the ideal volume of water from 100 ml to 300ml thanks to it's non-stop function !
It's capacity of 2.2L make this product suitable for both office and home use. Very easy to use, you simply have to press the button to obtain perfectly filtered water at the desired temperature.
You can choose room temperature or adjust between 45°C and 100°C.
The anti-limescale water filter is easily replaceable and offers excellent water quality.
Its ergonomic design will fit perfectly in any room of your home or office.
caracteristics
Capacity 2,2L
Adjustable temperature from 45 to 100 ° C or air temperature
Choose the water volume from 100 to 300 ml + non-stop function
LED display and sensitive button
Anti-limescale water filter
Integrated child safety
Empty tank indicator
Removable tank and collecting tray
Easy to use
Visible water level
Stainless steel body
Power: 2600 W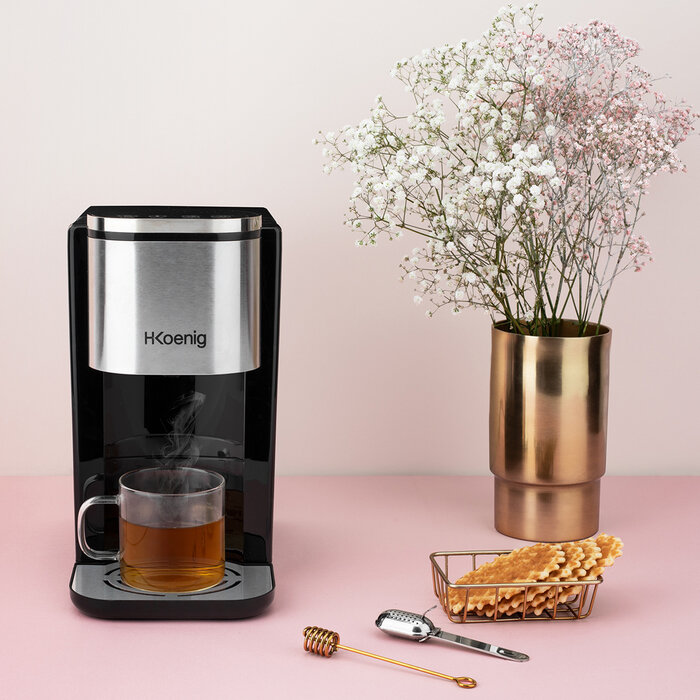 Product's advantages