Previous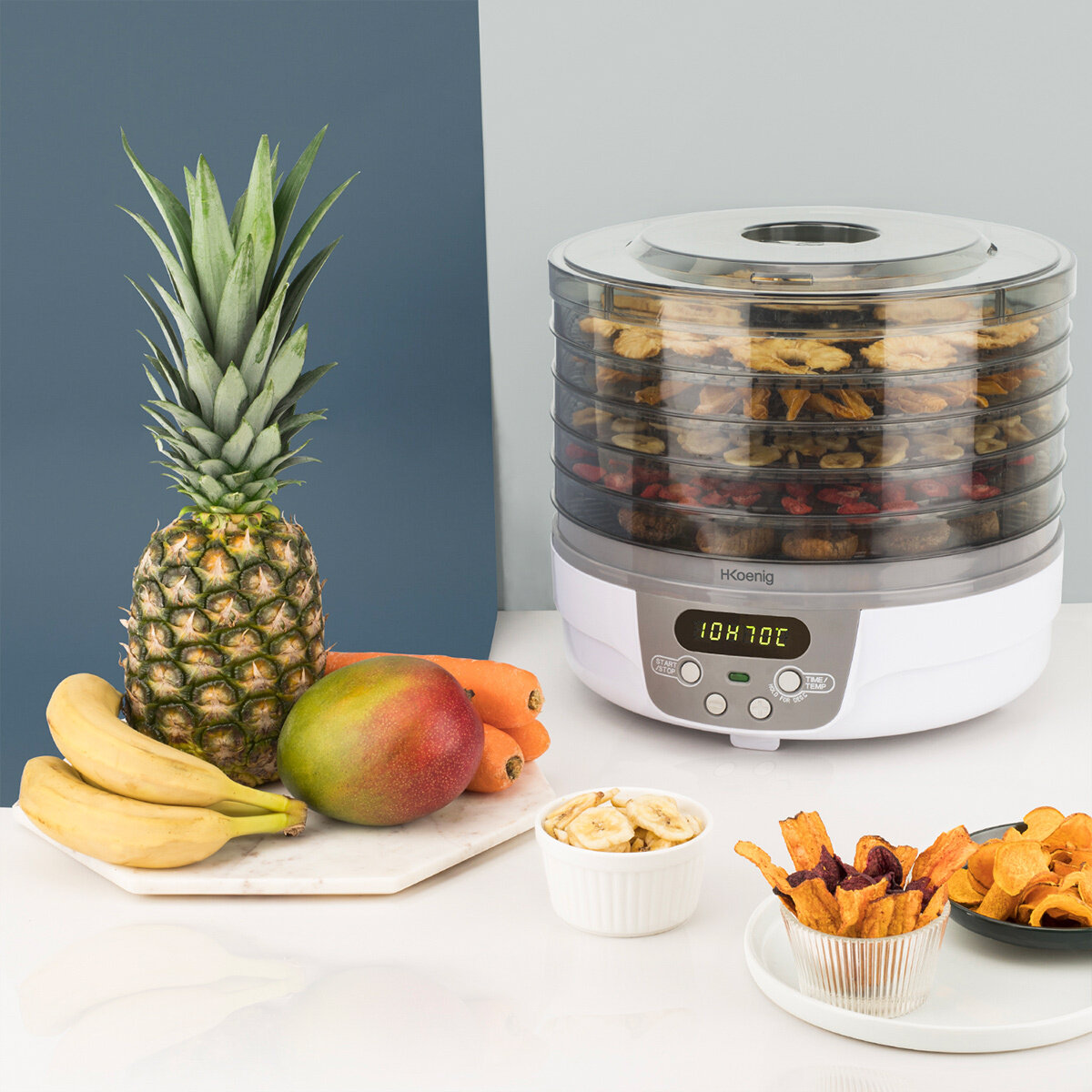 Product's advantages
food dehydrator
Enjoy your favorite fruits all year long
79,00 €
Enjoy your favorite fruits all year long
The food dehydrator DSY700 by H.Koenig preserve the flavours and nutriments of all your fruits and vegetables, but also your meat, fish, spices and aromatic herbs.
You can enjoy your off‑season food all year long thanks to natural conservation. Precise, thanks to its LCD screen with a timer and a temperature indicator that can vary from 40° to 70°.
Practical, with its great capacity of five drying trays and its ventilation system that allows a uniform heat distribution.
Ideal, to prepare healthy snacks for the entire family.
caracteristics
Dehydration of fruits, vegetables, meats, spices
and aromatic herbs
5 drying removable and interchangeable trays
Transparent tray to follow visually
Timer: 1min to 48h
Temperature: 40°C à 70°C
LCD screen, Digital panel
Uniform heat distribution
Power light
Power: 250W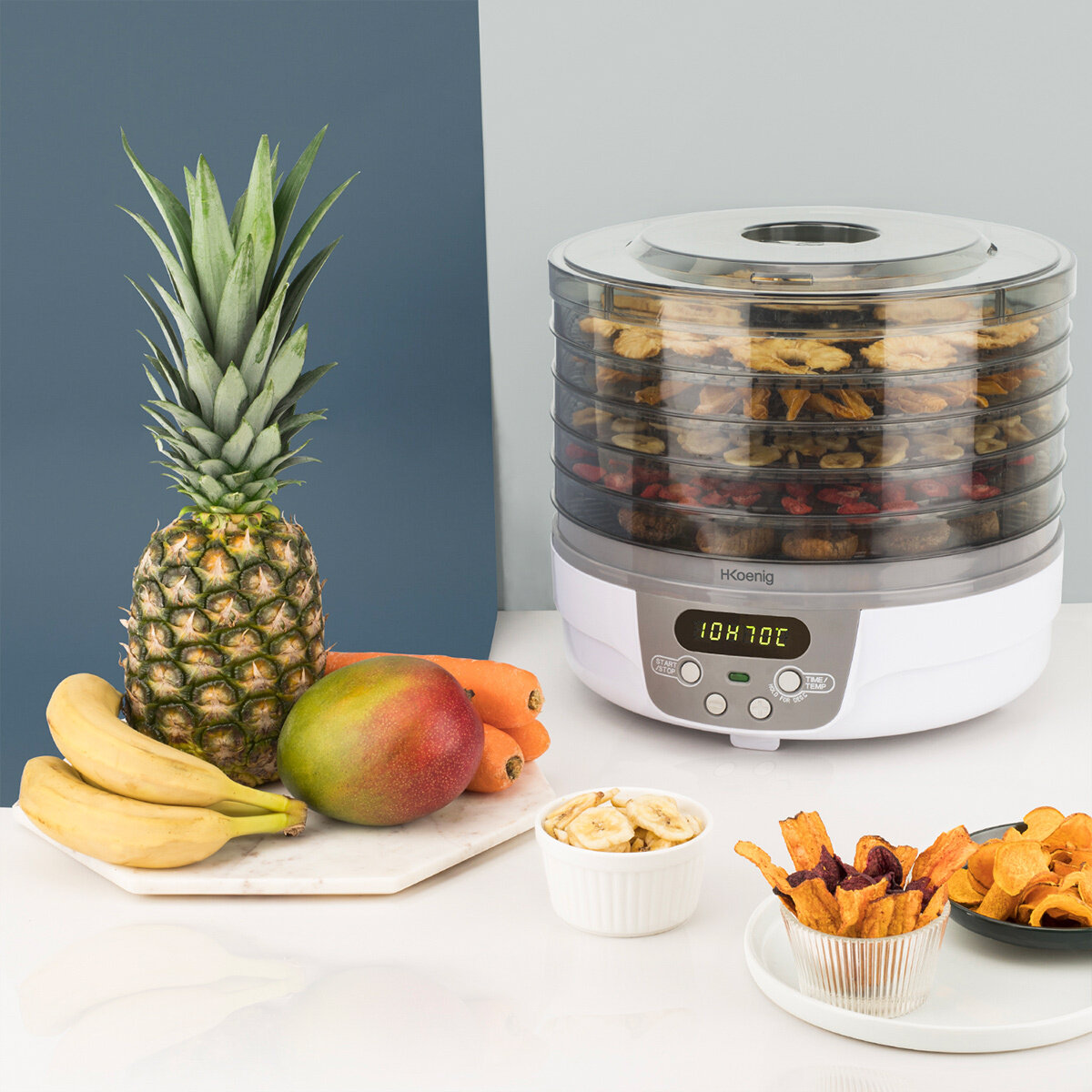 Product's advantages