Previous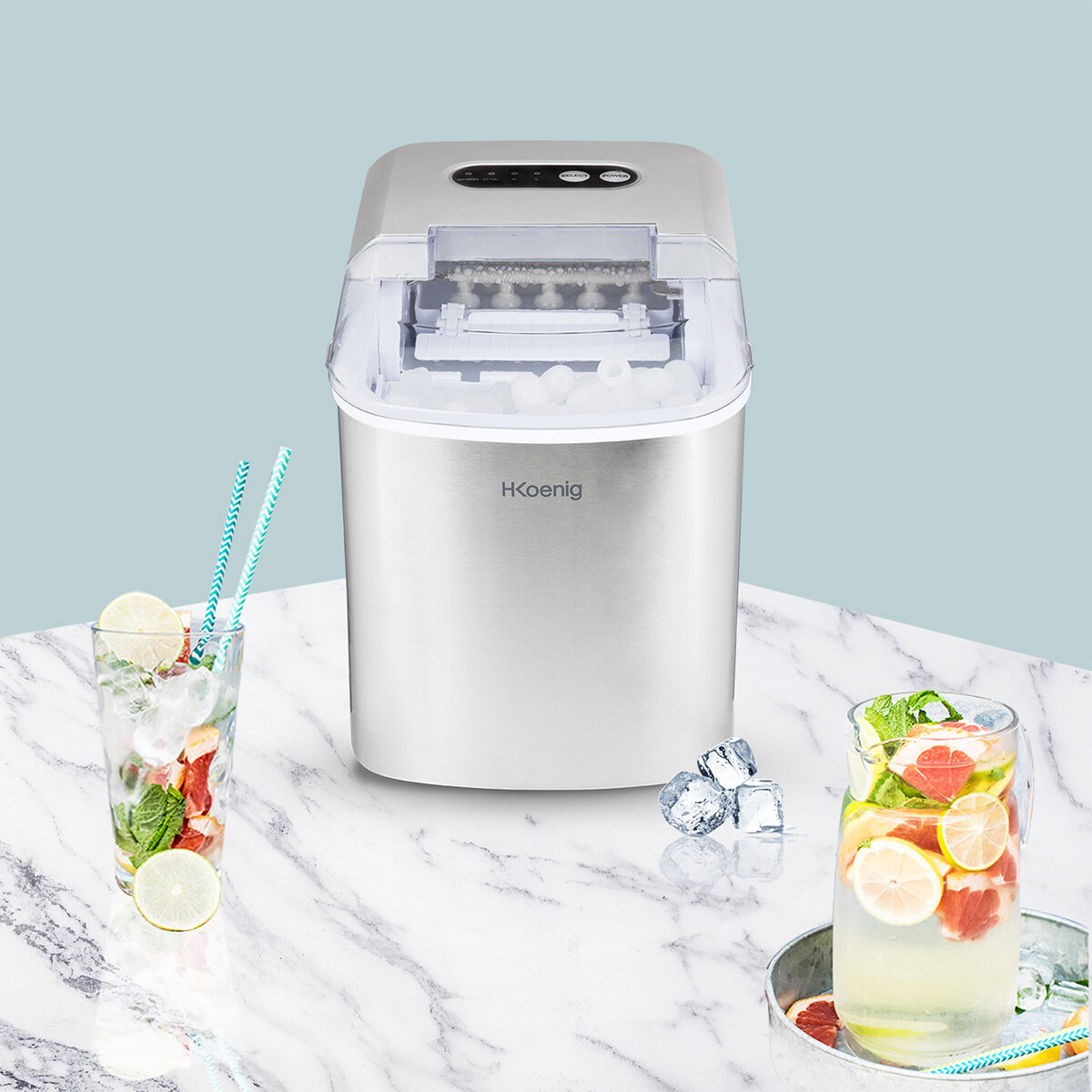 Product's advantages
ice cube maker
Refresh your drinks !
279,00 €
Refresh your drinks !
H.Koenig KB14 ice cube maker is the perfect item to refresh your drinks.
Fast, the machine produces 12 ice cubes every 6 to 13 minutes and up to 12kg per day. The ice cube production is automatic and can be easily controlled thanks to its digital screen.
Useful, you can choose amongst three sizes of cubes depending on your needs.
Ideal, the KB14 will allow you to fill in your icebox, essential for your summer picnics and parties.
caracteristics
Daily production capacity: 12 kg
Water tray capacity: 2,1L
Production cycle: 6 to 13 minutes
3 ice cube sizes
Transparent cover
Removable ice cube tray
LCD screen
Water level indicator
Various cleaning options
Power : 120W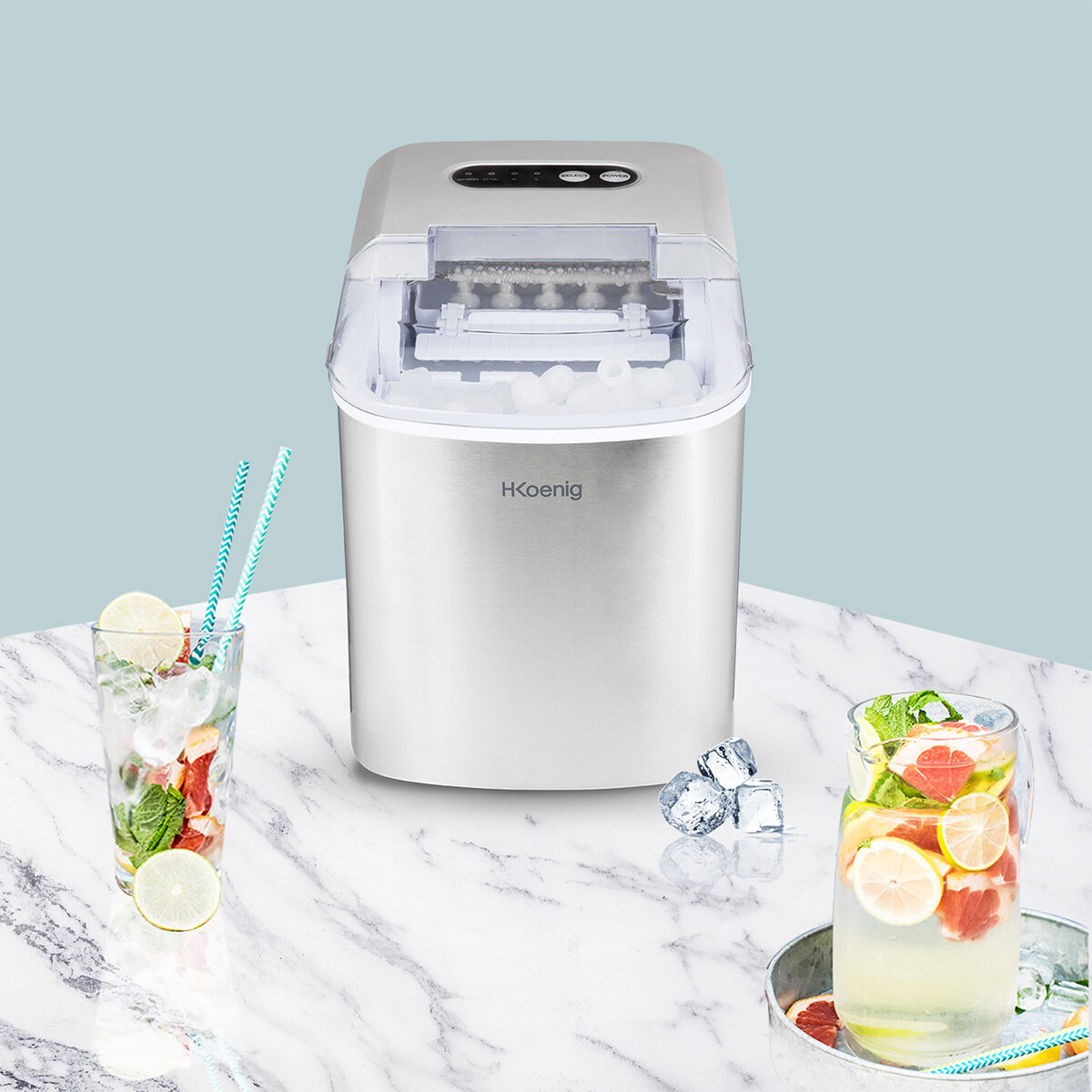 Product's advantages