Previous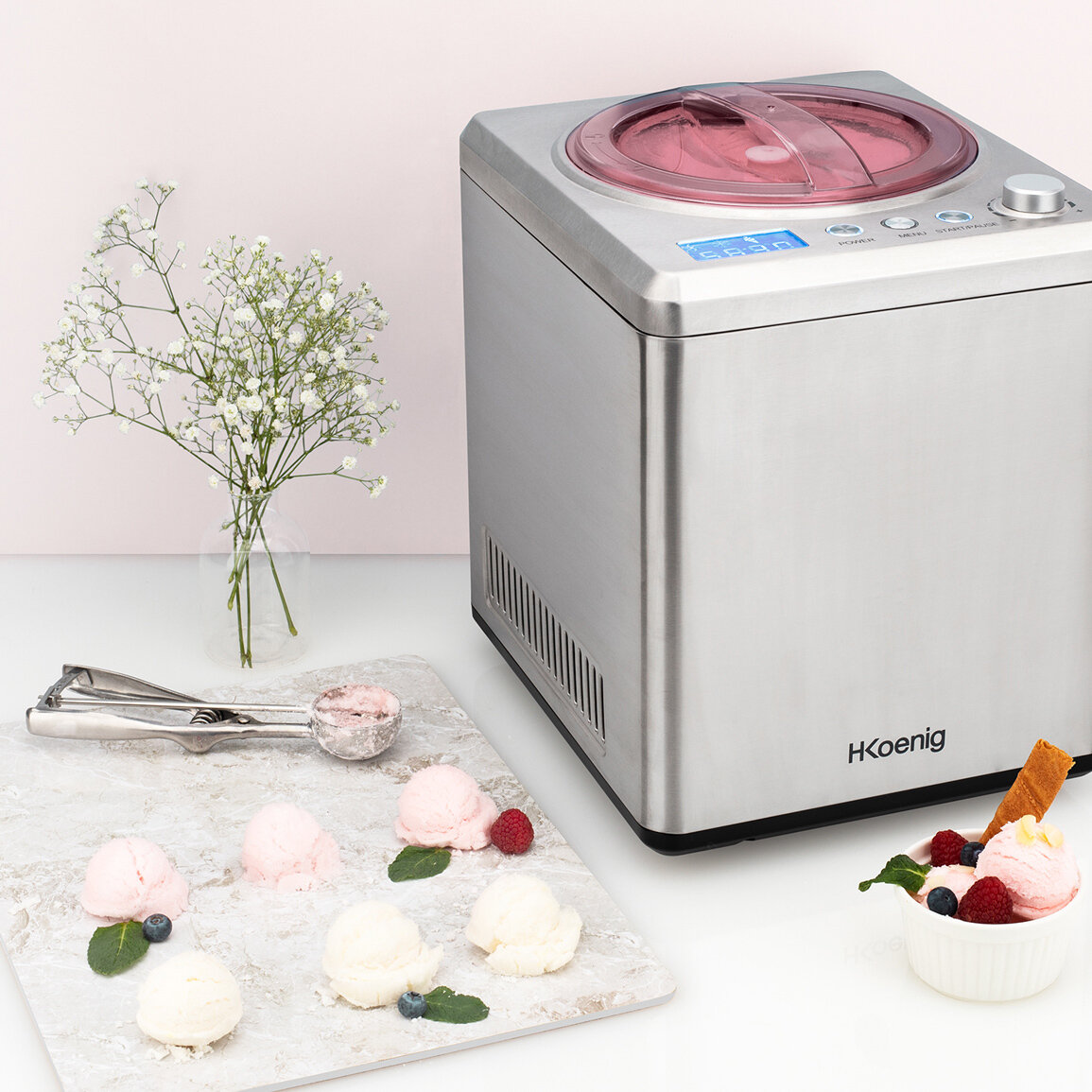 vertical ice cream maker
Make your favorite homemade ice cream flavours
599,00 €
Make your favorite homemade ice cream flavours
Prepare your favourite homemade ice cream and sorbets in less than 40 minutes with the HF340 ice cream maker.

User-friendly and built with the same technology used in professional ice cream turbines, the HF340 has a powerful and robust built-in cooling unit for a perfect control of low temperatures.
Pour the mixture into its 2 litres non-stick removable bowl, start the preparation on its digital screen and the ice cream maker will do the rest to please everyone! Once the ice cream is ready, serve it with the provided ice cream spoon.
No need to monitor, with its automatic shutoff and keep cold function, you can start the ice cream maker at any time.

Prepare homemade ice creams and sorbets with fresh, natural and additive free products!
caracteristics
Capacity: 2 L
Fast preparation : 30 to 40 min
Slim vertical stainless steel design
Integrated compressor
LCD control panel
Automatic shutoff
Removable non-stick preparation bowl
Keep cold function
Open the lid at any moment
Accessory: ice cream spoon
Power: 180 W