Previous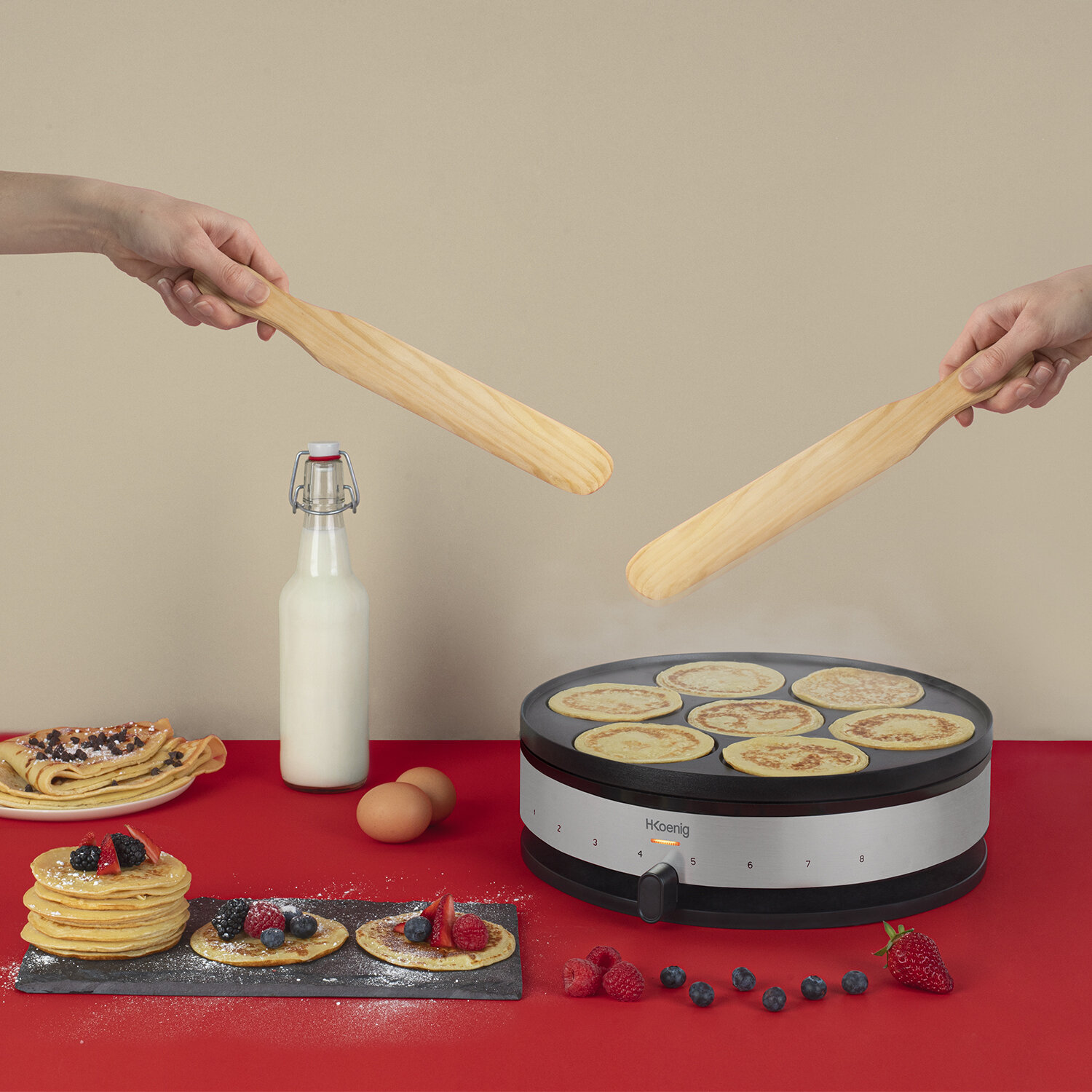 Product's advantages
Crepe maker with reversible plate
Perfect for a crepe party!
99,00 €
Out of order
Perfect for a crepe party!
Large crepes, small crepes, or pancakes? Become a real professional with the H.Koenig KREP56 2-in-1 crepe maker!

Thanks to the reversible cooking plate, choose 2 different crepe sizes according to your desires: an extra-large 33 cm cooking surface for traditional crepes, or a 10 cm diameter pancake format.

With a power of 1500 W and an adjustable thermostat up to 230°C, your crepes are ready in only a few minutes.

The design has been inspired by the traditional Breton crepe makers with a stainless steel body and a non-stick coating.

A large pancake rake and a wooden spatula are also included.

The KREP56 crepe maker will delight young and old alike.
Enjoy your crepe party!
caracteristics
Removable and reversible plate
Traditional crepe diameter: 33 cm
Pancakes diameter: 10 cm
Adjustable temperature up to 230 °C
Non-stick coating
Light indicator
Stainless steel body
Accessories: 1 wooden pancake rake, 1 wooden spatula
Power: 1500 W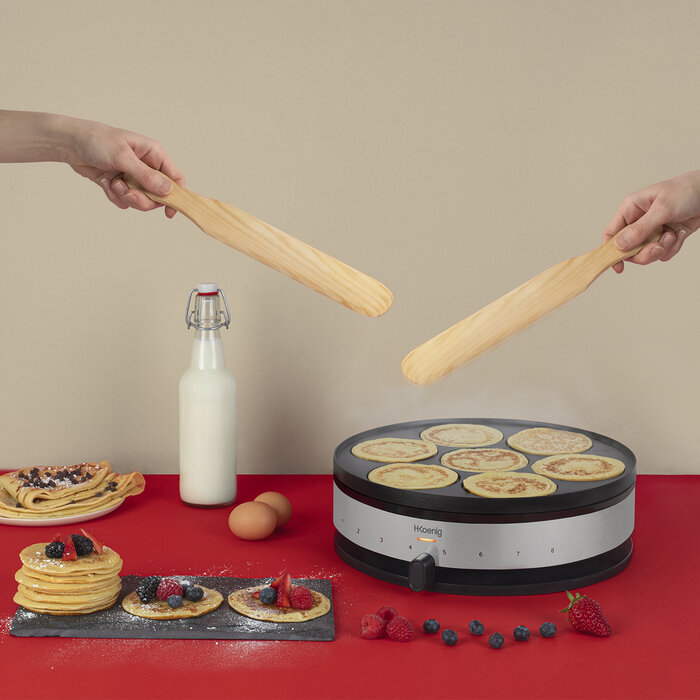 Product's advantages