Previous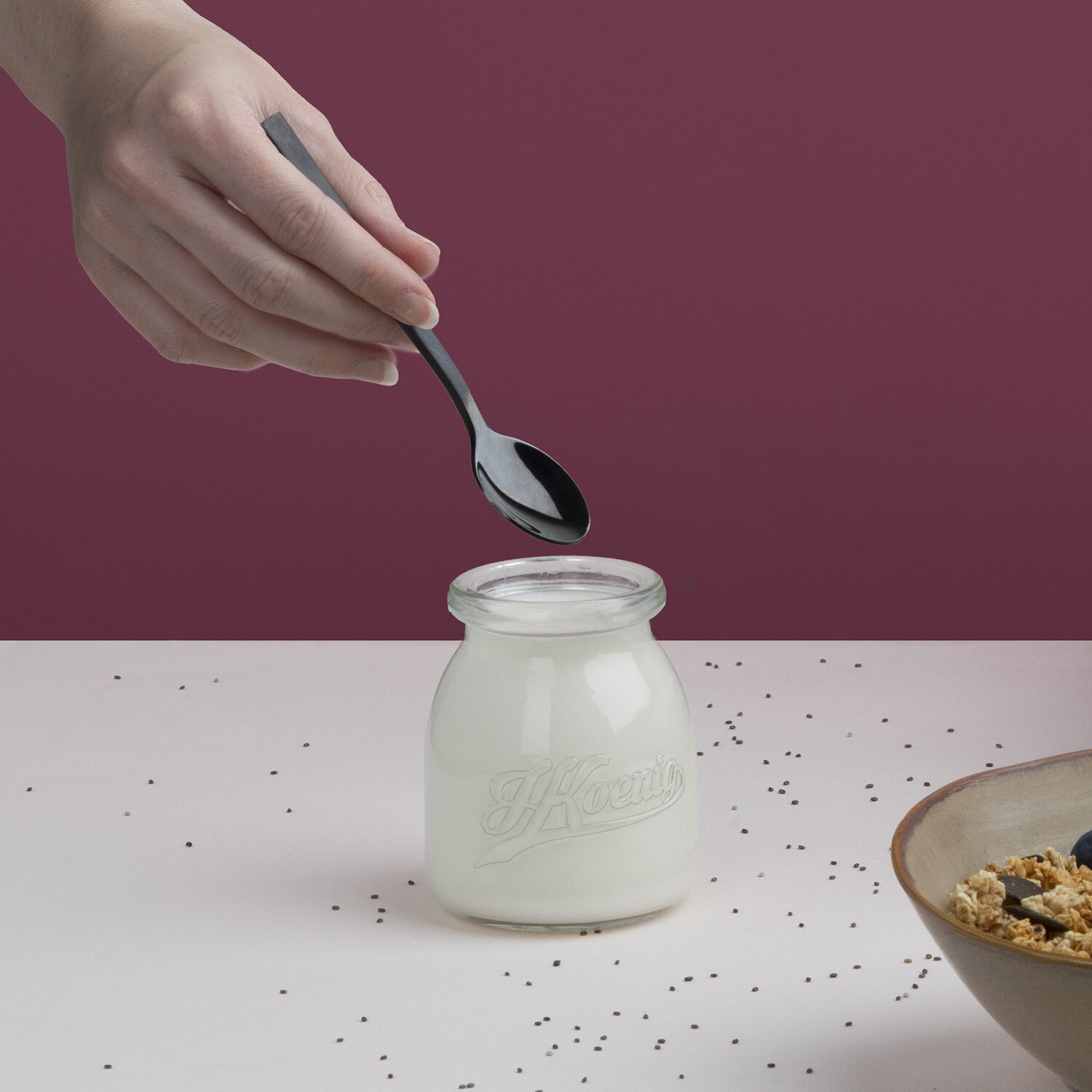 12 glass pots for yoghurt makers
39,00 €
Out of order
Don't run out of yogurt with the YPO12 extra jar set.
These 12 glass jars with a retro design have a capacity of 160 mL each.
Compatible with the ELY70 and ELY120 yogurt makers, you can increase your homemade yogurt quantities according to your desires.
Each jar comes with an airtight lid and is dishwasher safe.
Enjoy the pleasure of homemade desserts!
caracteristics
Set of 12 yoghurt glass pots for yoghurt makers ELY70 and ELY120
Capacity: 160 mL
12 white hermetic lids
Related items: ELY70, ELY120