Previous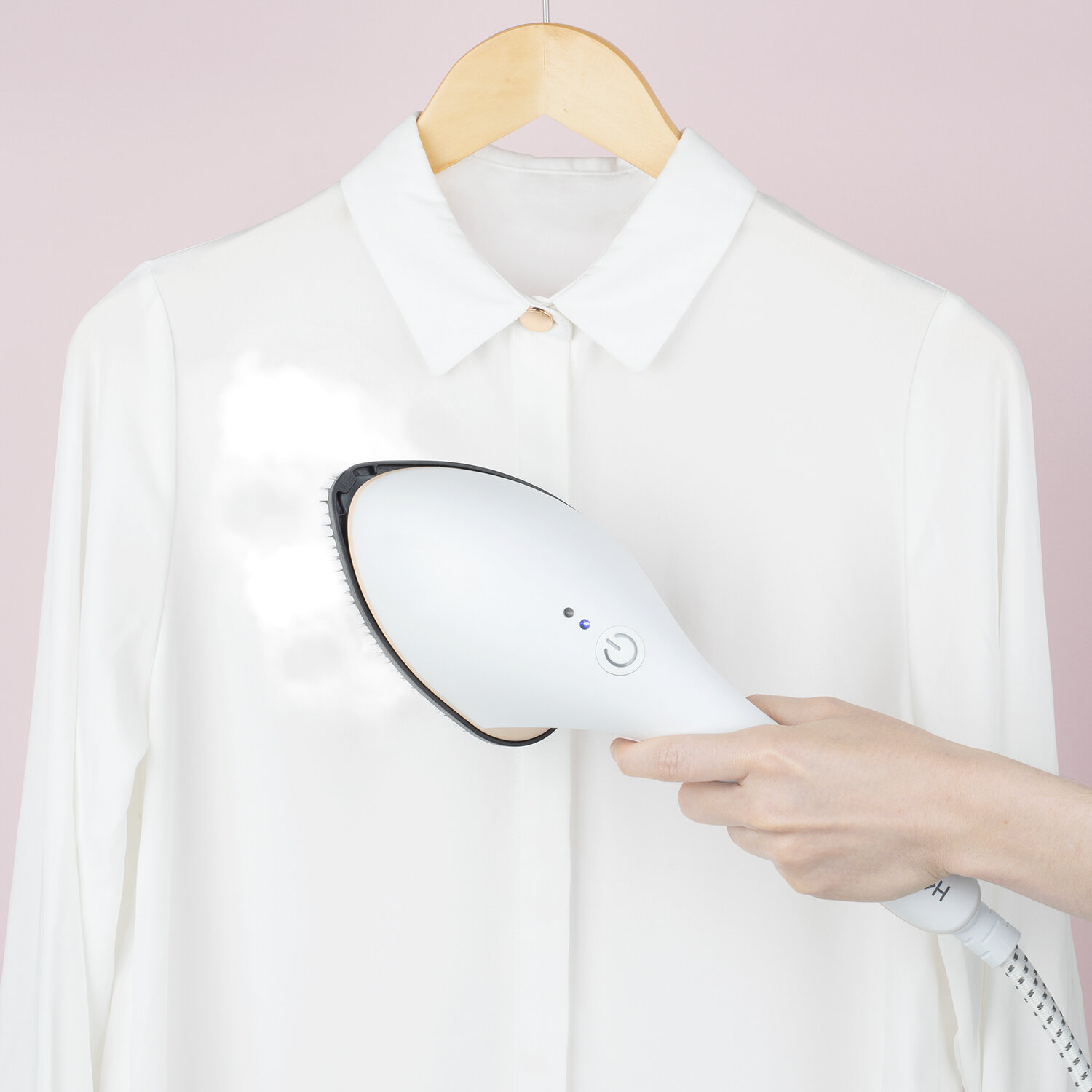 hand steamer 2-in-1
Iron and steam
139,00 €
Iron and steam
Smooth out creases quickly and effortlessly with the 2-in-1 hand steamer STM20.
You can simply keep your clothes on their hangers and gently move the steamer along the fabric. You can also use it as an iron.
With its continuous steam flow of 35 g/min, the steamer gets rid of creases on all textiles, even the most difficult fabrics to smooth out: suits, shirts, dresses, curtains and more. Its special design offers you the choice to use the iron or the steamer function.
Ready for use in under a minute with its 330 ml tank for immediate and continuous use. You will be able to save time every morning.
Lightweight and with an ergonomic design, it ensures an everyday use as well as a travel use.
With the 2-in-1 Steamer STM20, never leave the house with creases again!
caracteristics
Steam flow: 35 g/min
Unlimited autonomy
Heating time: 30 sec
2 levels of steam
Steam pressure: 1 bar
Removable tank capacity: 330 mL
Diffuser with ceramic soleplate
Automatic shut-off after 5 min of non-use
Accessory: fabric brush
Power: 1500 W