Previous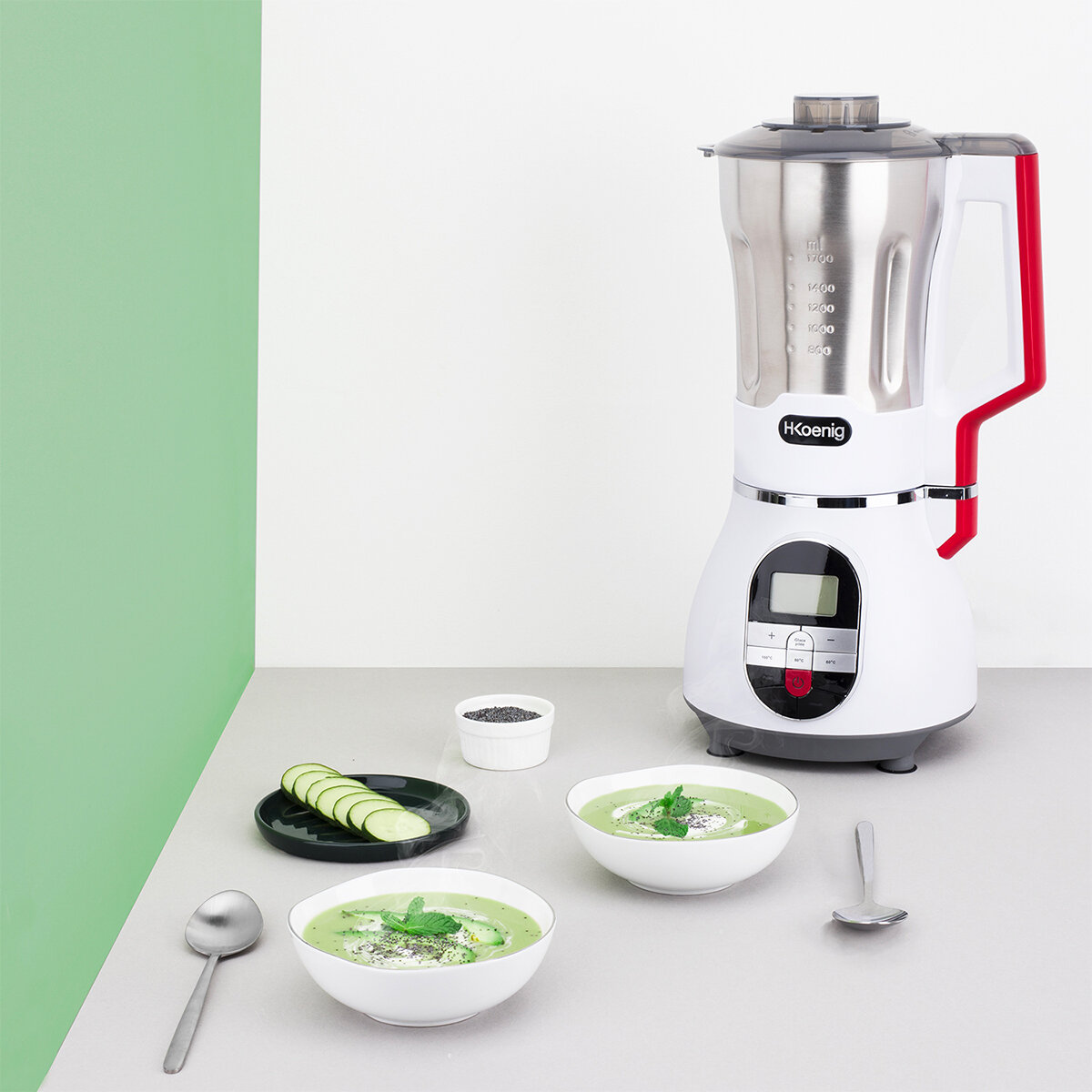 Product's advantages
soup maker
Enjoy delicious homemade soups
179,90 €
Enjoy delicious homemade soups
With the MXC36 heating blender, start preparing delicious velvety and milled homemade soups to warm yourself up during cold winter nights. You can also use it all year long to make crushed ice, compotes, sauces, smoothies, gazpachos and more. Versatile, choose the smoothness of your preparations thanks to its 3 speeds mixer, its pulse function and its cooking program functions of 60°C, 80°C and 100°C. You can also cook your vegetables without mixing them.
Practical, it allows you to adjust the cooking time up to 90 min in its heat resistant stainless steel bowl. You can follow all the indications on its control panel with LCD display.
You only have to add all your ingredients inside the robot, push the button and the MXC36 will do the rest!
caracteristics
Capacity: 1,4 L for hot contents and 1,7 L for cold contents
Control panel with LCD display
2 programmed soup functions
Crushed ice function
3 speed mixer function + pulse
Temperature adjustment up to 90min60°C, 80°C & 100°C cooking program
Heat resistant stainless steel bowl
Stainless steel blade
Non-slip feet
Included accessories: measuring bowl
Power: 700W-900W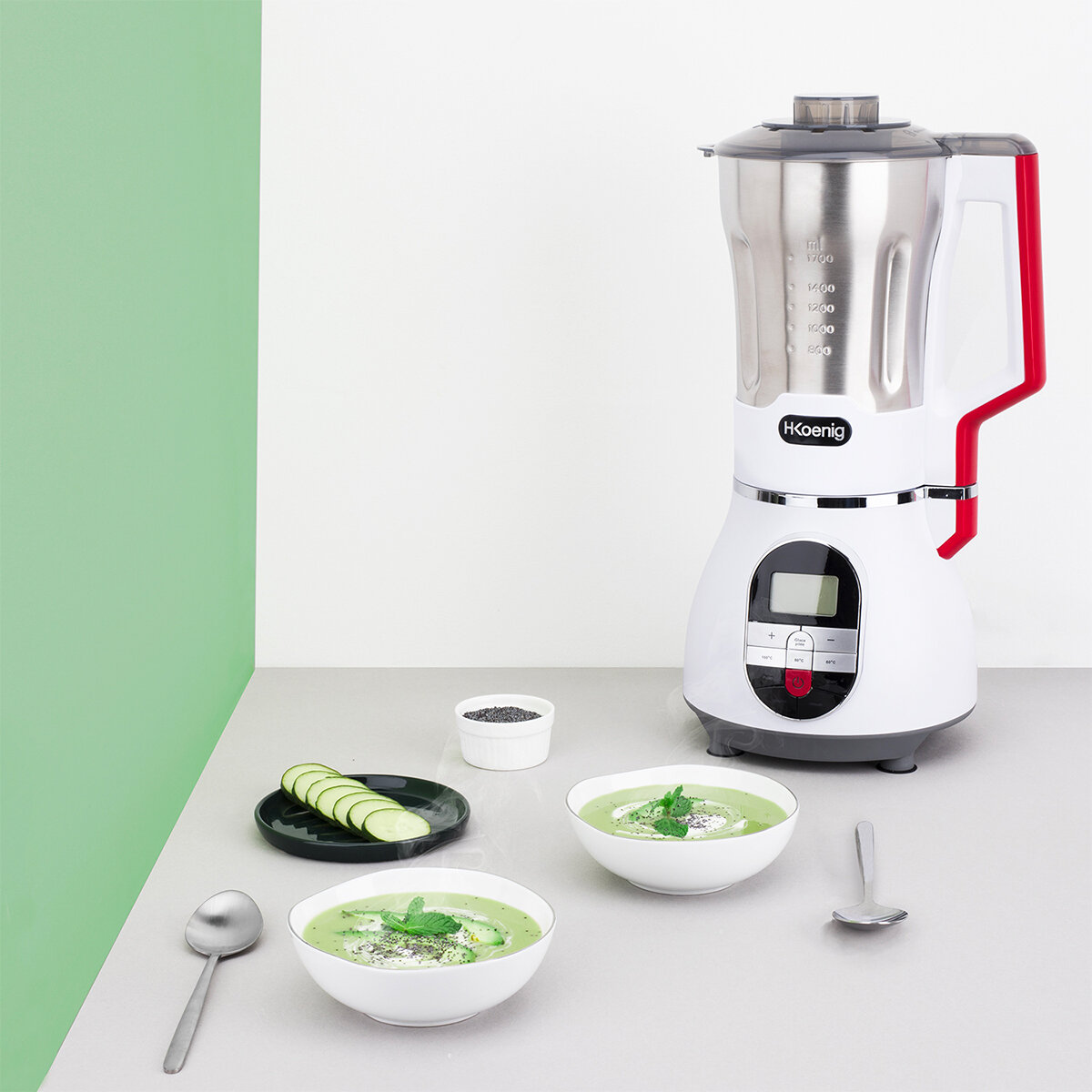 Product's advantages