Previous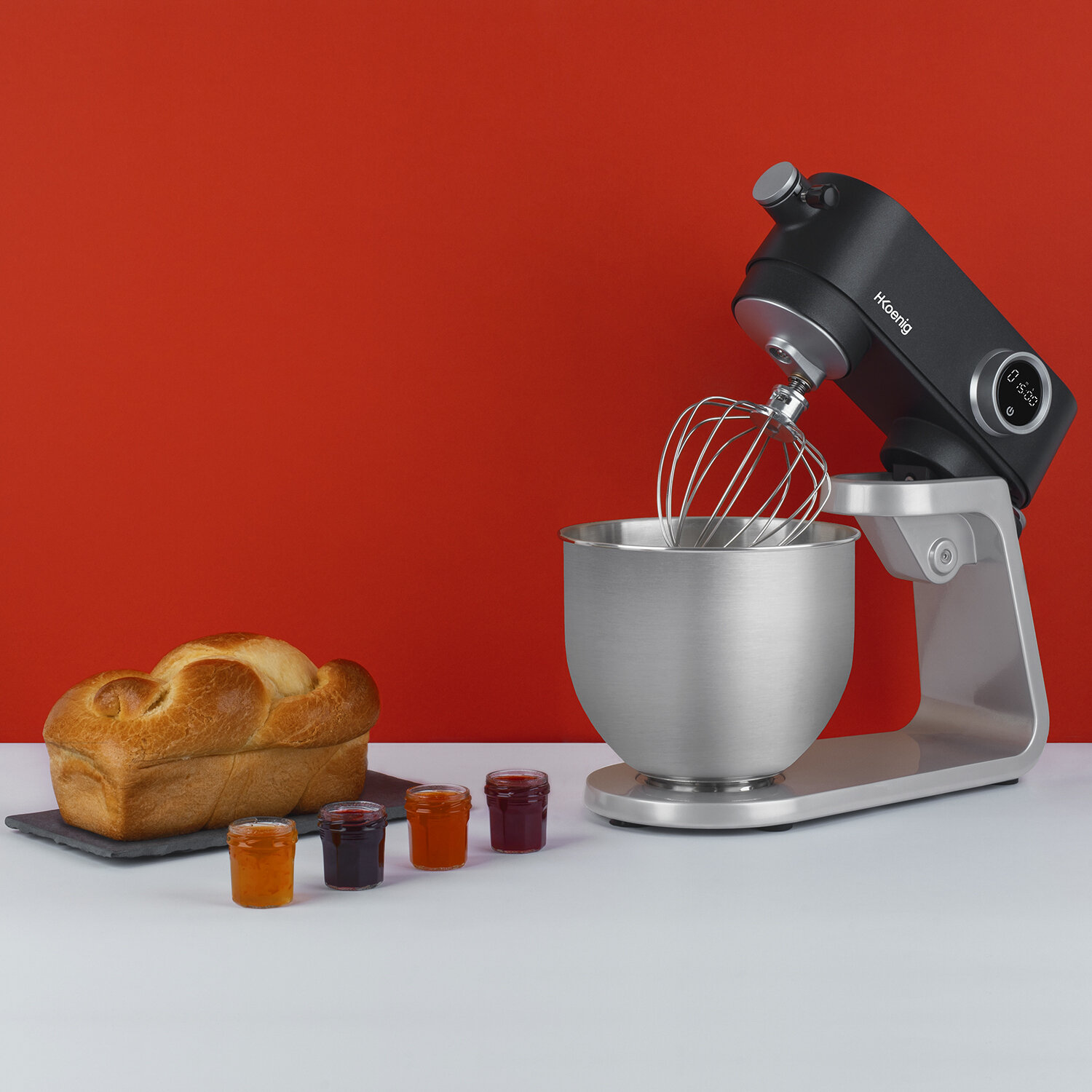 metal stand mixer
A strong and design stand mixer in your kitchen

399,00 €
A strong and design stand mixer in your kitchen

With its modern and strong metal design, the KM120 combines elegance and performance.

Thanks to its 8 adjustable speeds and a power of 800 watts, this robot guarantees a quick and accurate homogeneous mixture of ingredients.

Equipped with a large stainless steel bowl of 5 litters capacity, you could knead up to 1.5 kg of dough.

The KM120 has also whisk, a beater and a dough hook which offers a great variety of recipes.

Its tilt head and its splashguard lid ease the using and cleaning everyday.

Become a real pastry chef with KM120!
caracteristics
Large stainless steel bowl
Capacity: 5 L
Splashguard lid
8 speeds
Metal body
Tilt head
Grey and silver matt finish
Digital display and timer included
Dishwasher safe accessories
Accessories: whisk, mixer, dough hook
Power: 800 W