Previous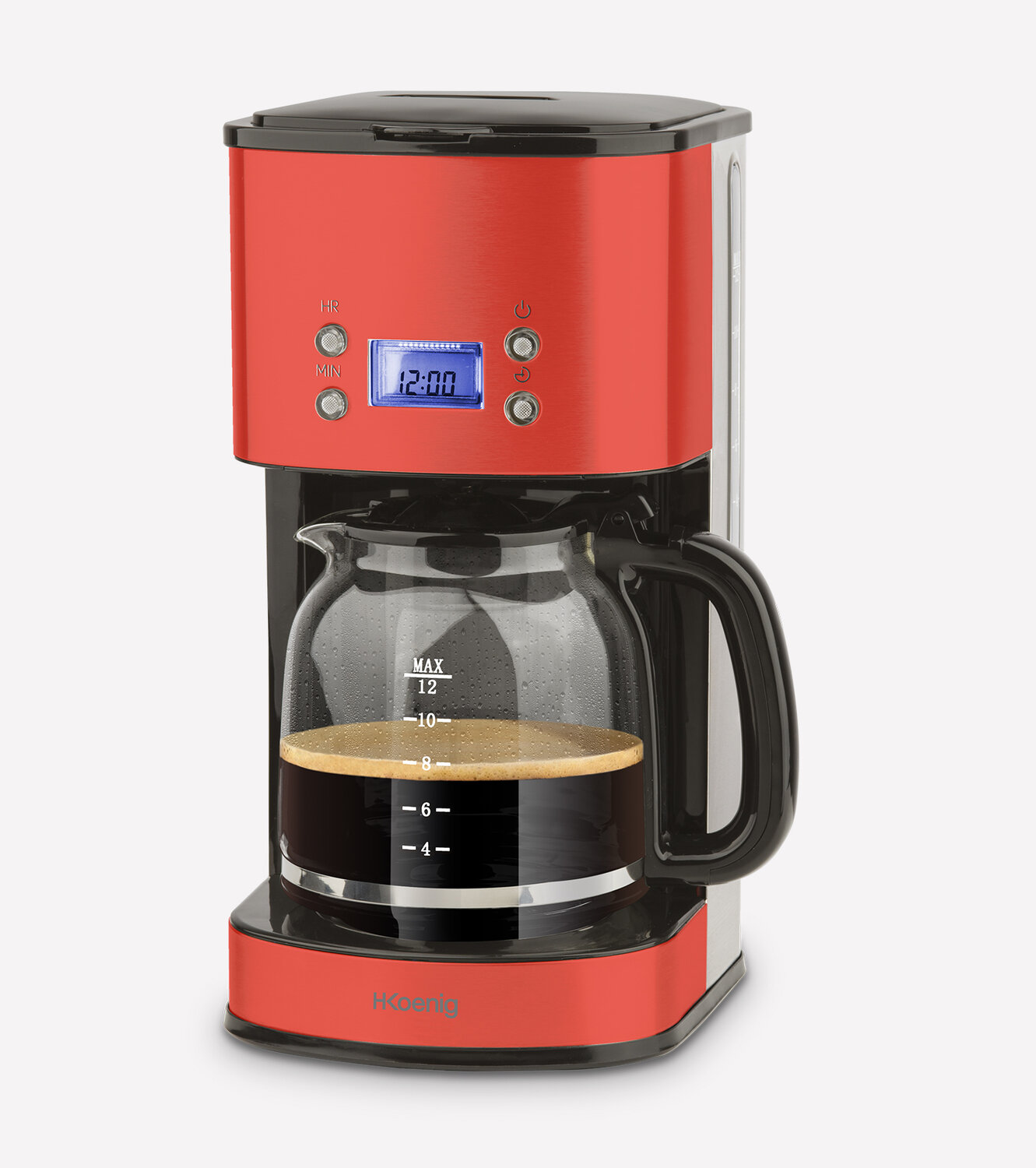 programmable coffee maker
Taste a delicious coffee at any time of the day

89,00 €
Out of order
Taste a delicious coffee at any time of the day

Wake up to the smell of hot coffee with the H.Koenig programmable coffee maker MG30.
Easy to use, it can be programmed in advance from its LCD screen to prepare your coffee all day long. You can activate the keep warm function to keep your coffee at an ideal temperature for a long time.
With its 1.5-litre capacity tank, it can serve up to 12 cups of coffee. Its 1000 watts power guarantees you a delicious coffee in no time.
Practical and easy to clean, it is equipped with a stainless steel body, a graduated glass jug and a swivelling and removable filter holder.
The MG30 coffee maker, the perfect companion for your breakfasts
caracteristics
Programmable
Capacity: 1.5 L (12 cups)
Keep warm function
Carafe with water level mark
Stainless steel body
Automatic shutoff
LCD control panel
Anti-drip system
Removable and washable filter holder
Non-slip feet
Power: 1000 W
Two colours available: silver, red